Shopping Cart
Your Cart is Empty
There was an error with PayPal
Click here to try again
Thank you for your business!
You should be receiving an order confirmation from Paypal shortly.
Exit Shopping Cart
| | |
| --- | --- |
| Posted on July 29, 2013 at 6:37 PM | |
As published in the Savannah Morning News - 21 July 2013
Ditch the Lawn Mower!  Is condo living for you?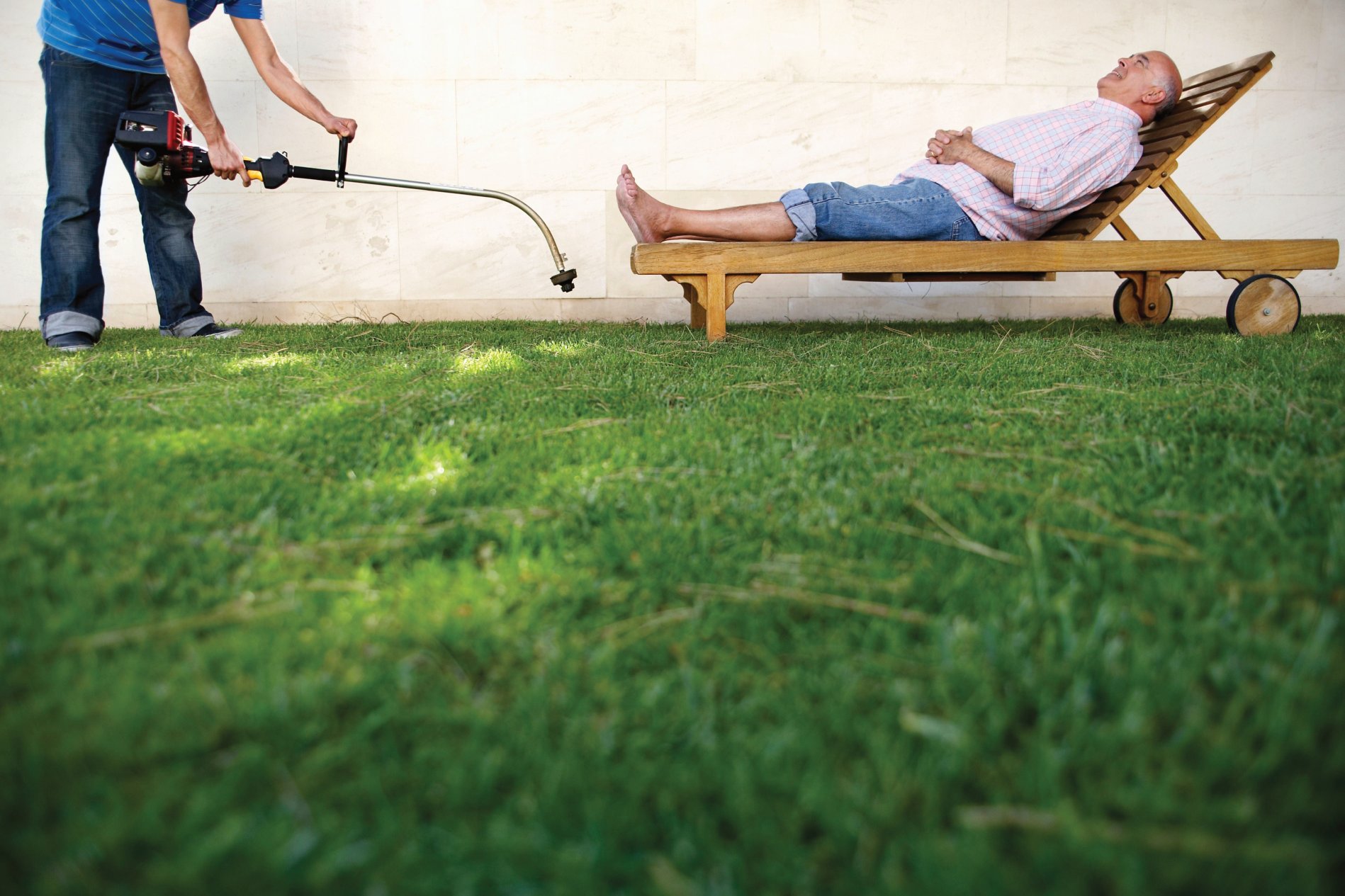 At this time of year, many of my neighbors are toiling under 98 degree heat, and above the hum of the lawn mower, I hear them swearing they want to move to a condo.   No more lawn mower…lots more golf!  

Sound familiar?  If the lure of a carefree, turnkey lifestyle appeals to you, then certainly a condo is a solution.  So, how does condo ownership differ from the home you just sold?  

First of all, know what you are buying.  The term "condominium" is actually a legal type of ownership.  People tend to use "condo" and "town houses" to describe a type of dwelling, when it actually applies to the type of ownership and/or type of dwelling and associated ownership rights.  The big difference is whether you own the land underneath the dwelling or not.  

Fee Simple ownership, as opposed to condominium ownership, includes the land under the unit.  Town homes are often sold fee simple and a survey marks the boundaries of the property included in the sale.   Many developments have common roofs and walls between units, and the owners are responsible for the maintenance of the exteriors and the landscapes within their boundaries.  Common areas are maintained by the home owner's association, but there may still be some maintenance required by the home owner.   

Some important questions related to fee simple ownership:
If your roof needs to be replaced and connects with your neighbor's roof, how is this handled?
Can the association force the neighbor to replace their roof, if needed?
Are fences your responsibility, and if so, how do you handle costs on a shared fence replacement?       

When exterior maintenance is necessary, does the association handle it, or is it your responsibility?   

Can you hire your own contractor, or must they be chosen by the association (and billed to you)?  

Condominium ownership differs from fee simple ownership in that it is an estate in real property consisting of an individual interest in an apartment, and an undivided common interest in the common areas in the development, such as land, parking areas, elevators, stairways, exterior elements, etc.  In effect, the condominium permits ownership of a specific horizontal layer of airspace as opposed to the traditional view of vertical property ownership from the center of the earth to the sky.  In other words, you own the right to the space inside the unit.  

Under individual state laws, the developer/owner of the condominium executes and records a master deed together with a condominium declaration.   The declaration is recorded, and is accompanied by a copy of the bylaws, a condominium map, floor plans and elevations.  It is important that you review these documents to make sure the rules and regulations are acceptable to you and your lifestyle.    Whether buying a condominium or fee simple dwelling, these types of ownership require a bit more due diligence than buying a single family house.  A carefree lifestyle is appealing to many and can be a great choice if you do your homework.  

Understand resale rules.  Resale of a unit may be subject to the right of first refusal of other owners.  If so, it delays the sale of the unit for a specified time period until all owners have been notified and given the time to come forward to match or better your contract offer.  If this right exists, check to make sure there are no financing pitfalls, such as the inability to obtain a mortgage for yourself or a future buyer.  

Know your total costs.  Condos are usually more reasonably priced than single family homes, but the lifestyle cost (mortgage, utilities, maintenance, and association fees) may be equal to or, in some cases, greater than those of your previous single family home.  Sometimes there are two association fees, one for the condo or townhome, and one for the neighborhood surrounding the complex.  Planned Unit Developments often include a mix of different types of dwellings, with common area maintenance required outside the complex where your unit is located.  In that case, you may be responsible for two monthly fees, rather than one.  

Can you rent out your unit?  Check the association documents.  Rental of units is often restricted by length of lease, or by how many times a unit may be leased within a year.  This controls the transient nature of rentals, and keeps the full-time residents happy.  Also, if a development goes beyond the allowable rented percentage of units, lenders will not approve mortgages, which affect re-sales and thus values.  If home owners agree, diligent association managers can control the number of rentals permitted in order to comply with lender requirements.  

Check minutes to Association Meetings.  You'll learn a lot.  Check a few months back to know what the issues are with the association.  

Are there any outstanding assessments?  During your due diligence, make sure the seller of your unit is up to date on all assessments and ask the association manager if there are assessments under consideration.  Outstanding assessments don't have to be a deal killer, and should be negotiated with the seller before you close.  

How many owners are past due on Home Owner's Dues?  Too many delinquent owners can bankrupt an association.  Be sure to ask the question, and review the budget.  Not a budget whiz?  Ask your accountant to review it and give their opinion of solvency.  

We, as Realtors®, can guide you through the process and help get you the information you need to make an informed choice.  So, if you are ready to simplify your life, get rid of the lawn mower and let's start packing!    

Next week in Moving Mom…Possession Paralysis – Do You Feel Trapped by Stuff?  Stay tuned!
Categories: Move Management, Organizing, Packing, Real Estate, Savannah Morning News, Seniors, Staging
/