Shopping Cart
Your Cart is Empty
There was an error with PayPal
Click here to try again
Thank you for your business!
You should be receiving an order confirmation from Paypal shortly.
Exit Shopping Cart
| | |
| --- | --- |
| Posted on July 29, 2013 at 5:50 PM | |
As published in the Savannah Morning News - 23 June 2013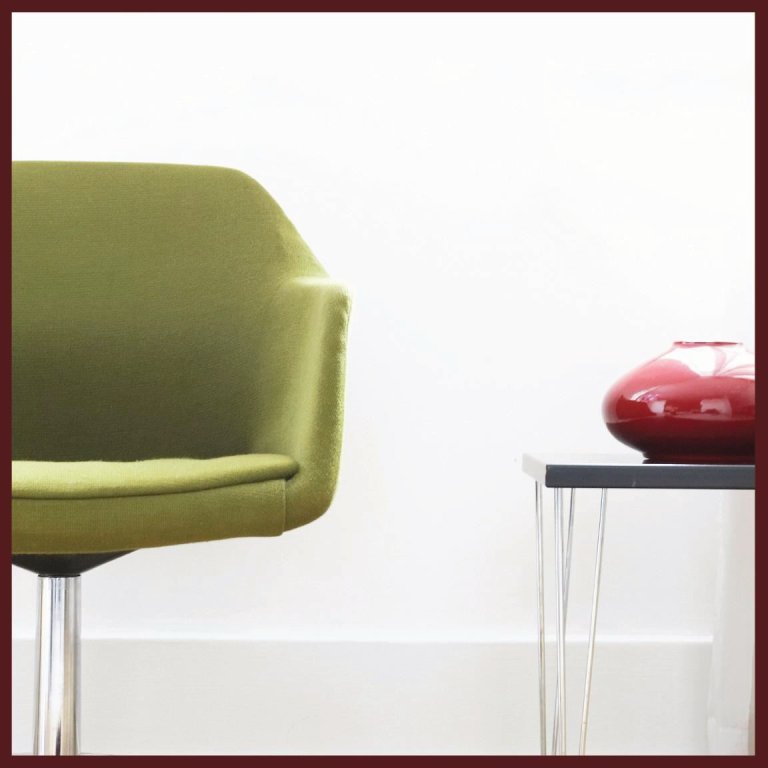 Embracing the old – go Retro!
What if my home is hopelessly out of date?  Realtors frequently face the dilemma of helping a client sell their home that has not been updated since the 50's, 60's or 70's. 
When there is no budget for changing out counter tops and appliances, and major renovations are out of the question, then embrace it!  Going Retro has its own charm, and you can work with it instead of working against it.  And, believe it or not, the look is making a comeback!  
Oh drats, you say, I hated avocado green and harvest gold the first time around…but doesn't it always recycle with a twist?  You can stage an outdated home by blending the old charm with new clean, crisp, modern details and accessories.  
Cleanliness can make the difference when pulling off a retro look.  If the flamingo pink bath tile is mildewed and the grout is cracked or yellowed, the bath will just look old.  But whiten it up and caulk the cracks, and now you have something to work with.   
Eliminate the issues you can change…wall paper borders are out.  And, so is most wall paper.  The dusty blues and rose pinks from the 80's and 90's are not retro, just out of date.  Wall paper can be removed with an equal mixture of Downey and water in a spray bottle.  Non-toxic and safe, this good smelling concoction is my answer to removing wall paper and borders.  Next, clean the walls and you are ready for paint.   
When I am showing a home to prospective buyers, I always advise my clients to not turn down a house because of the color of the carpet or paint.  Still, it's best to go neutral when repainting the walls, as most buyers will not object to a clean, beige look since it goes with anything.  It's the easiest thing to change and the least costly, so once the wall paper is down, choose a new neutral:  beige or tan, off-white, taupe or gray, greige (a blend of gray and beige) or grawn (a blend of gray and brown), and make it pop with some white trim paint.  
Are there hard wood floors hiding under old carpeting?  Seriously consider ripping it out and refinishing the floors, as this is a prime asset!   Are the mirrors in the bath turning from age?  If it is just the edges, consider using trim boards to "frame them", and paint them with matching white trim color.  
Removal of draperies that are worn or dated, but not vintage or retro, will give a room a fresh look.   Another plus, taking down old drapes, removing carpeting and adding a new coat of paint will help eliminate odors, such as smoke or pet smells, from the home.  Smelly homes are hard to sell, and we have been in plenty where buyers turn on their heels and exit quickly.  
Here are some tips for showcasing a Retro home: 
Bare windows are better than dated curtains
Slip covers can give a room a new look
Buy new throw pillows or cover existing ones
Eliminate the 80's or 90's…it's neither vintage or retro
Select the retro pieces carefully
Use larger but fewer accessories
Yes, pink flamingos are definitely retro! 
A stager and handyman can easily handle everything that we have mentioned in this article, with the exception of installing new carpet and refinishing wood floors.  
Any home can be improved with these fairly easy remedies, so before you list, spruce it up.  These relatively inexpensive suggestions will help sell your home and get you moving!  

Next week in Moving Mom…Working with hoarders – oh my!  Stay tuned!
Categories: Move Management, Organizing, Packing, Real Estate, Savannah Morning News, Seniors, Staging
/