Shopping Cart
Your Cart is Empty
There was an error with PayPal
Click here to try again
Thank you for your business!
You should be receiving an order confirmation from Paypal shortly.
Exit Shopping Cart
| | |
| --- | --- |
| Posted on July 29, 2013 at 5:29 PM | |
As published in the Savannah Morning News - 26 May 2013
"Visually" expand your interior spaces.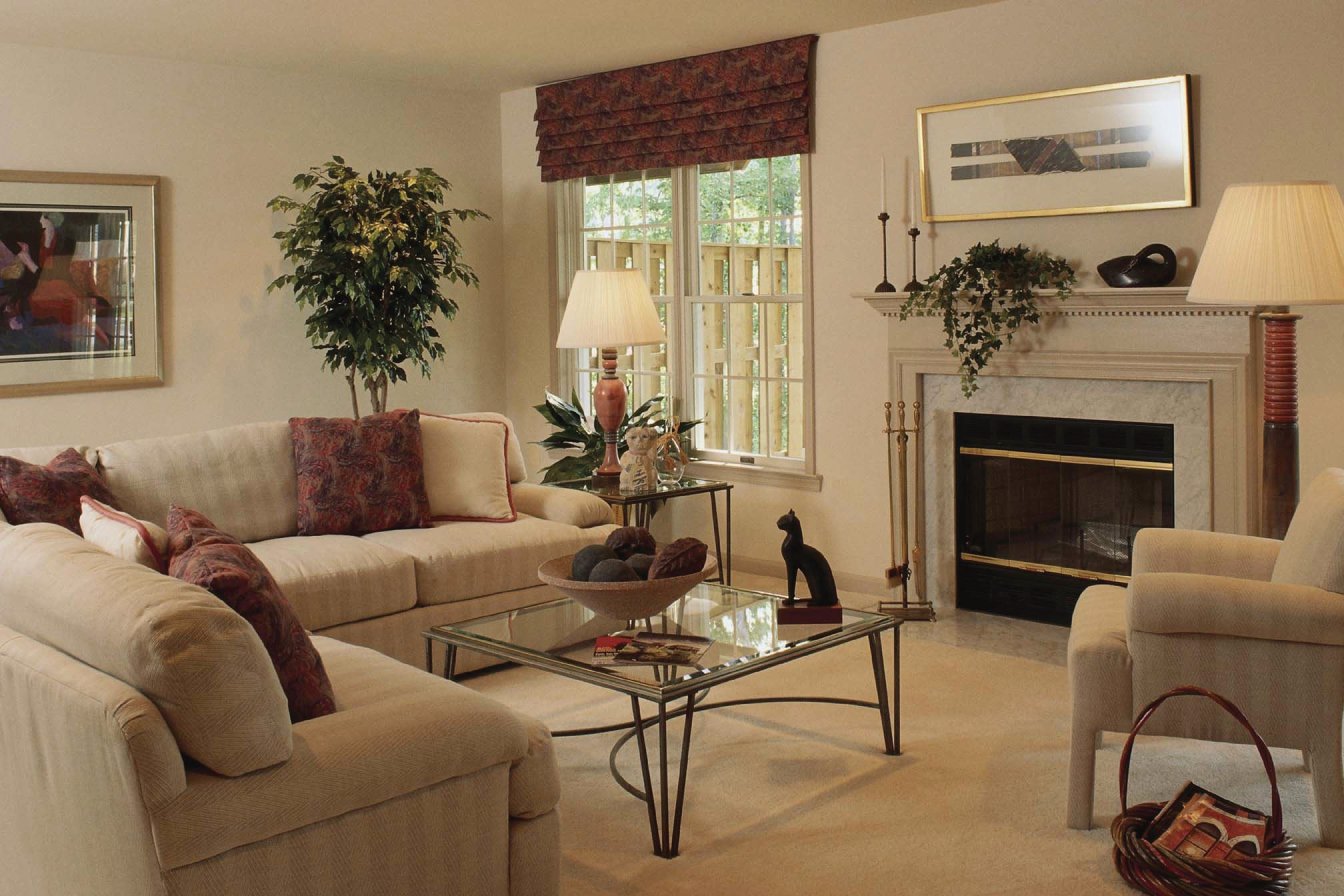 In real estate speak, "cozy" means small, and "spacious" means large.  So, how do you make "cozy" seem "spacious", which appeals to more buyers?  Here are some tricks of the trade…  
Let there be light!  Brighter interiors are more compelling, more spacious, more attractive.  Lighting dark corners expands a room and visually makes it look larger.  Add lamps or accent lighting to fix dark spaces or create visual drama.  I recommend 3 light sources for average size rooms, not only for safety and convenience, but for aesthetics.  Many buyers are light sensitive, and if windows are limited, lighting visually opens up a room.  

Clean the windows and light fixtures.  Dirty windows obstruct light.  Buyers will see how well kept the house is when the windows are clean and they can see out.   Clean light fixtures will also set the stage for a brighter home.  Additionally, when a buyer is house hunting, they are noticing which ones are clean and well kept.  It makes a difference! They may choose yours over another because if your windows are clean, they may assume your house has been well maintained. 

Keep the ceiling lifted.  High ceilings are the norm in today's newer homes.  If your ceilings are low, do not paint them a dark color, as it visually lowers the ceiling more.  Keeping it light or white will make it seem higher.  High ceilings can take a contrasting color, and in some small rooms, it is advantageous to "lower" the ceiling, especially if it seems to go straight up like a tower.  However, most older homes do not have this issue, so keep the ceilings light.  

Paint the room a light color.  Light colors help make a room look larger.  They seem to expand space by reflecting light.  Just as in a low ceiling, painting your walls a light color will help change a "cozy" room into a more spacious environment.  

Open the curtains, shades and blinds.  Let in the light!  Many buyers will immediately open window treatments as soon as they enter a house.  I try to train my sellers to prepare the house for showing by opening all windows and blinds, and turning on lights and soft music before leaving their home.  Also, if a buyer wants a view, they will want everything open so they can see the view from each room.  

Start packing!  Remove most of what is on the counter tops and tables.  De-cluttering will help make a room look sleeker and larger.  Simply put, too much stuff makes rooms look over-crowded.  

Remove some furniture.  When I am staging a home, many times I can remove half the furniture and it makes the rooms look larger.  Sell, donate or consign it, but if selling your home is your intent, de-furnishing is often needed.  

Stage it.  Okay, I've said this before, and I'll say it again.  Un-staged homes are a dime a dozen, and the Multiple Listing Service is flooded with them.  If you want to know what I mean, look on Realtor.com and see for yourself.  Check out the photos and look at the difference between a staged and un-staged home.  Realtors® must be honest with their sellers and let them know staging is a part of getting a home ready for sale.  If a home needs it and the Realtor® doesn't say so because they fear hurting the seller's feelings, they are doing the seller a disservice.   

Furniture placement can make a room appear substantially larger.  Or it can cut rooms in half and/or make them look packed and small.  Staging can include rearranging and removing some furniture.  I often hear sellers tell me they did not know their furniture could look so good, that they never thought of placing certain pieces where I arranged them.  Because we all get used to seeing things a certain way, another set of eyes can provide new ideas.   

So take another look at your home.  How does it appear to buyers?  Are you thinking about listing it for sale or concerned because it has been on the market for a long time, unsold?  Once your home is well lit, painted appropriately, staged and cleaned, new pictures should be taken.  And, of course you know, pictures speak a thousand words…need I say more?   

Next week in Moving Mom…Don't Skimp on Repairs.   Stay tuned!
Categories: Move Management, Organizing, Packing, Real Estate, Seniors, Staging
/