Shopping Cart
Your Cart is Empty
There was an error with PayPal
Click here to try again
Thank you for your business!
You should be receiving an order confirmation from Paypal shortly.
Exit Shopping Cart
As published in the Savannah Morning News - 21 April 2013
Plan for your next home before you sell.
The road map to a secure financial future, and knowing what you can afford to buy or rent after you sell your home, is all about planning.  Meeting with a financial planner is an important step in the process of knowing how long your retirement money will last and what you can afford to spend on your next home.
Too often I meet with senior customers who want to list and sell their home, but don't have a clear picture as to what comes next.  They have no idea how much money they will need in order to live out their life, and they don't know whether they should buy or rent, or what they can afford.  My next question is always, "have you met with a financial planner?" These folks are trained to review your financials and give you advice.  They can estimate, based on your assets and investments, what your projected monthly income will be for the rest of your life.  You will then be able to see what your income can support in a home or retirement community over the long haul.
Additionally, it is important that both spouses know the full extent of their financial picture.  Depression era babies are often of the traditional mindset:  the husband takes care of the bills and everything financial; the wife takes care of the cooking, laundry and the house.  That's fine, but I believe in cross-training, because if you lose a spouse due to death or divorce, the other is left without a clue.  With seniors, occasionally I see the roles reversed, but not often.  And let's face it, a good number of women outlive their spouses.  Regardless, it's always wise for both spouses to know all about their assets, the name of a key advisor to call in case they need to suddenly step into their spouse's role, where the files are kept, etc.  Read on…
We have all heard about shocking revelations where one spouse spends all the money and the other has no knowledge?  Recently, a neighbor had a heart attack and died unexpectedly.  His wife thought the finances were in order because her husband took care of everything.  In the midst of her grieving and dealing with estate issues, she discovered the husband had tapped their retirement and mortgaged the house to the max.  Their assets were depleted.  It was not long before the lender foreclosed on the house and this shattered woman was forced to leave her home.
Another scenario which happens all too often:  A newly widowed woman has been "taken care of" all her life and now finds herself alone.  She has never managed the money nor lived on a budget, and since they have always lived well, she thinks there must be enough money to last.  All too soon, the nest egg dwindles, and when it comes time to sell the house and move to a retirement community or assisted living facility, she cannot afford it. 
I am told that Savannah's average annual cost for assisted living is about $45K a year. A good long term care policy should be in your plan, but you still must have the monthly income to support yourself above and beyond that coverage.   And, if you plan to move into a buy-in continuing care retirement community, they often require that you qualify based on your total assets, plus your monthly income.  If either falls short, you will not meet their qualifications to buy-in.  Financial planners can assist in this assessment and guide you accordingly.
Planning while both spouses are still alive is the solution to making sure you can live out the rest of your lives in comfort and with the proper finances in place.  Establishing an accurate budget will be an essential piece of the puzzle and your financial planner can provide you with forms to help you establish your budget.  You will be able to see if your income can support the new lifestyle you desire, and if not, how much of a draw from your capital you must take each month to meet your expenses.  That subsequent decrease in assets will be factored into your projections.   Your family longevity will also be a factor.   Your planner can then estimate how much you can spend on a home and project your monthly income for the rest of your life.
After your financial plan is mapped out, you can move forward to find your next home with confidence.  Your peace of mind is worth it and you will be ready for the next step.
Next week in Moving Mom…Sellers get cold feet too!  Stay tuned!
As published in the Savannah Morning News - 14 April 2013
Flood Insurance Part II– do you really need it?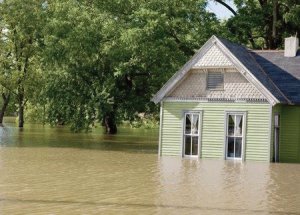 In response to last Sunday's article, I received some interesting calls and emails regarding the need for flood insurance, and whether your property may no longer be in a flood zone which requires flood insurance.  Some home owners are being billed yearly for flood insurance they are not
required
to have.  I felt it necessary to make some clarifications. 
Firstly, I believe all of us that live in the low country should consider flood insurance as part of our insurance package, especially those who live on an island.  I am not required to have it, but pay for it every year because I think it is just good, common sense.  The interesting thing about this is, your house may not need it, but the house next door requires it.  Also, you could have the highest house on the block and still be in a flood zone.  So, checking the latest flood map is the only way to determine whether you need it or not.  Then, it's a personal choice to buy flood insurance, if it is not required by a lender.  I have spoken to some people that "self insure", which is also a personal choice if you are a high risk taker and have the money to replace your home should a disaster occur.    
Secondly, the only real correction a friendly insurance agent made to my last article was in my statement, "If you don't need it, it's cheap.  If you do, it's expensive."  He explained that if you are in an x, c, or b zone, the cost is only $412 a year.  Again, the FEMA rates are set.  For homes in the a, ae, or ve zone, and built to FEMA code, and the property elevation is higher than others, the rate can be lower than some clients in the non-required zone. 
In short, it's complicated.
According to my source, FEMA does not have a mechanism in place to repay over-payments, but will eventually discover any shortages that will have to be paid.  No surprise there!  Companies that write flood policies for FEMA do, however, get notice of a change.  They should be looking at their clients' policies every time there is a Map revision, but that does not always happen.
What happens to the over-payments?  The answer is still up in the air.  FEMA, who retains flood premiums, fills a "pot" which is used to pay out claims.  It's a government bureaucracy, and I can imagine implementing change is mind boggling.  However, when there is an overage, there should be a way to catch it and send it back to the policy holder.  That is something for Congress to address.
Do the insurance agencies always catch it and act on it to reduce your premiums?  They should, but sometimes do not.  If they bill for it and send it in, then it is gone.  Can they keep the difference and send in the necessary payment?  I'm not sure.  This is all about ethics and doing the best for their clients.  You will always find those that are not ethical in every profession, and they do make a small amount of money writing flood policies.  That being said, this subject is not meant for you to doubt your insurance agent or company.  There are many reputable companies to choose from, and lots of great agents to work with, so do your checking and educate yourself about what you should have. 
Since I specialize in senior transitions and represent seniors selling their properties, generally, these post Depression babies pay their bills without question.  It is important that if they have been paying premiums for years, they check their policies to make sure they are paying the right amount for their required coverage. 
Another point of clarification:  Although I talked about the "new" map, the last map revision was in 2008.  I am told the base Flood Elevation went down by one foot and the relevant data changed accordingly.  Recently, when Realtors are selling a home, we are discovering the change in the flood insurance requirements.  I believe this is because the housing market was in the dumps in 2008, and we are just now seeing that market improve.  As buyers are buying homes and taking out insurance, the flood requirement discovery is made at that time.  The sellers are not happy that they have been paying higher rates than they needed to pay over the last 5 years.
Finally, surveyors are supposed to file any updated Flood Level Certifications with the county, but that is not always the case.  They have about 90% of these certificates on file.  You may call the Chatham County Department of Engineering for a Flood Zone Determination and/or an Elevation Certificate at (912) 652-7800.  You can also gather flood map information at
www.sagis.org
.
Next week in Moving Mom…Where did all the money go? Stay tuned!
As published in the Savannah Morning News - 4 April 2013
Flood Insurance – do you really need it?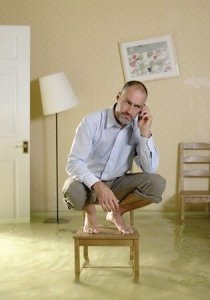 This article was not what I had intended to write, but recent events have prompted me to change it up.  I was going to introduce seniors to active lifestyle communities within the 4 corners of our county, and invite them to some fun community events.  However, I have been asked not to write about particular places, lest I leave some out.  So instead, I will list senior focused events on my website for those who have interest. 
Today, I'll discuss a concern that affects the housing market, for buyers and sellers.  I actually wrote my State Representative about this issue, asking for action.  This article may cause a flurry of comments from insurance companies, and updates will be forthcoming.
Recently, I was involved in a sales transaction on Skidaway Island, and the sellers represented that flood insurance was required, but did not provide the FEMA National Flood Insurance Program Elevation Certificate (commonly called a flood certificate) for the property.  This is a necessary document that buyers need in order to obtain flood insurance, and is required for loan approval prior to closing. I spent hours trying to get the sellers' insurance company to release the flood certificate so my buyer would not have to pay $300 for an elevation survey needed to obtain a new flood certificate.
The Chatham County records are often outdated.  If the sellers do not possess and provide this document, buyers are forced to pay for a new flood elevation survey for the property they wish to purchase. 
In this case, the sellers provided a copy of the Flood Declaration Page reflecting their $700 annual premium.  I called the 800 number and spoke to the insurance company representative that issued the flood policy.  I was told they did have the certificate, but the local office had to release it.  The local office did not have a copy on file, but days later, after several phone calls and emails, I finally received it.  This should have been a simple procedure, and I was stymied as to why it was so difficult to get this document…but that's not the end of the story.
After obtaining the flood certificate, the buyer's insurance agent informed me that the property was no longer in the 100 year flood plain.  Without the provided flood certificate, my buyer would have been forced to spend $300 for a new elevation certificate just to find that out.  More surprisingly, within days, the seller told me they received a bill to renew their flood insurance, when in fact, it was no longer required!
The lack of cooperation to expeditiously provide the flood certificate, along with the billing of their client for an unnecessary policy, raised red flags for me. 
Realtors and the public rely on insurance companies to find out what policies are needed to protect their property, and if the companies are not required to update their files to reflect the updated FEMA flood map before billing their clients, people are unnecessarily paying for insurance (at exorbitant rates) that they don't need.  
The BIG picture:  Requiring flood insurance on a property is a factor that affects the housing market.  When I am showing homes, some buyers stipulate that they will not buy a house that requires flood insurance because they don't want the added expense.   I am instructed to eliminate homes that require it.  The cost of flood insurance locks out buyers who are unable to pay or qualify for a higher monthly payment.  This hurts sellers that do not need flood insurance, but mistakenly think they do, and are paying high premiums for it.
Because I live on an island, I choose to have flood insurance even though it is not required, making my policy very inexpensive. This brings me to my next question:  What happens to all the money that is collected by insurance companies for high risk policies on properties that don't require flood insurance?  Is this insurance fraud or a flawed, mismanaged system which needs to be fixed?
Unlike hazard/liability property insurance, the cost for flood insurance is not negotiable and is set by FEMA.  If you don't need it, it's cheap.  If you do, it's expensive.  It could affect a buyer's desire or ability to purchase your home.  So, Sellers, call your insurance company to see if your property is still in a flood zone. There is a chance you no longer need it.
Next week in Moving Mom…Flood, Part II? Stay tuned!
/