Shopping Cart
Your Cart is Empty
There was an error with PayPal
Click here to try again
Thank you for your business!
You should be receiving an order confirmation from Paypal shortly.
Exit Shopping Cart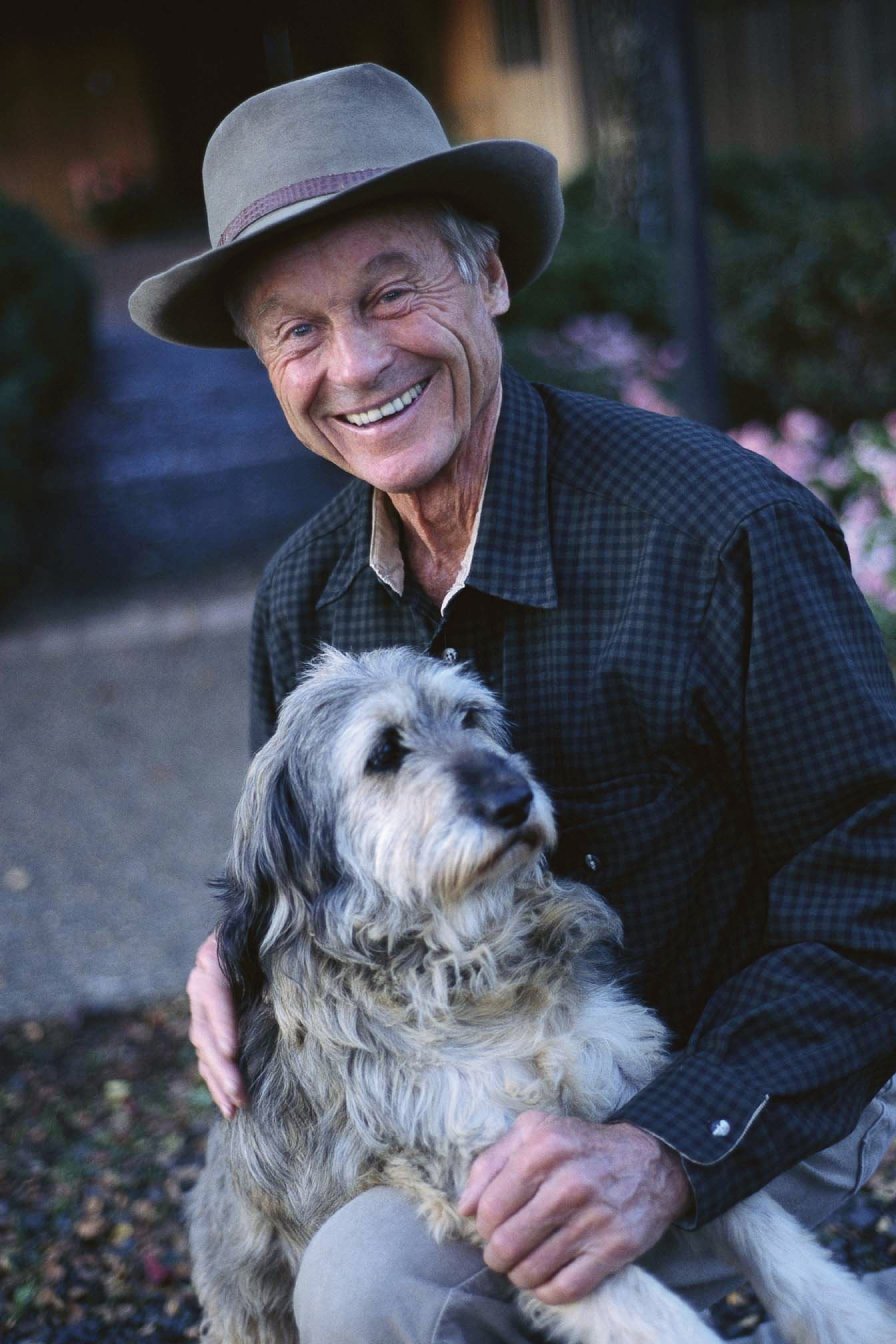 As published in the Savannah Morning News - 22 September 2013
Assisted Living vs. Staying at Home.
Are you considering the option of moving to an assisted living community or trying to stay at home?  Most people I consult with tell me they are trying to stay in their homes for as long as possible.  Here are some things to consider.
Assisted living adds a safety component to seniors living alone.  It can be the difference of life and death.  Falling is one of the most frequent accidents I see in the elderly, and falls can change your life in an instant.  If you hit your head, or land so that you cannot push an emergency button dangling for your neck or on your wrist, you may not get the life saving help you need.
I just spoke to a woman who fell in her garage and lay there all day until a neighbor across the street came home from work and saw her as he was picking up the paper from his driveway. Another client fell while her husband was out of the house, and even with an emergency device hanging from her neck, she could not activate it.  The "I've fallen and I can't get up" device is good to have, but not always the answer.  Having people checking on you frequently throughout the day, or living with you in your home, raises the odds that you will be saved.
Does your home offer a safe environment?  Some things to think about:
Are your floors level?  Are there raised thresholds that are hard to differentiate from level ground?
Do you have area rugs over carpet that present tripping hazards? 
Can you enter and exit your home safely?  Could it be adapted to allow for handicapped access?
In dim light, can you tell the difference from the floors and the walls?  Where do the floors end and the walls start?  Floor and wall colors should be contrasting to help you avoid falls.
Are your rooms arranged for safe passage?  Do you have furniture in places that can trip you?
Do you have an extra bedroom to accommodate a live-in helper, or family member to provide around-the-clock assistance?
Can you afford in-home medical care or companion services?
Do you have a bathroom that can be adapted to safely accommodate a wheelchair, walker, and ingress/egress from a shower or tub?
Is there a bedroom on the ground floor with a bath nearby?
Do your hallways allow enough room for a wheel chair or walker to safely make turns into a bedroom or bath?
Is your kitchen serviceable from a wheelchair?
Many times I am called in to do assessments, manage renovations, and stage homes for safety and maneuverability.  Some homes are easily adapted to the physical capabilities of the client, and others are not.   If not, assisted living is the beginning of a journey to a safer, healthier life, providing the support that you need.  
Assisted living communities also provide a social setting to develop friendships, while living at home can be very isolating, a common cause of senior depression.   Some see isolation as the lesser of two evils when compared to the fear of moving and the unknown.  If you could only observe the positive changes I see in my clients (and my own mother) who have moved to new communities, you would think twice about staying at home.   They are transformed - happier, healthier, and enjoying new friends and activities, with a full support system.
Additionally, seniors lose the energy and/or ability to properly maintain their homes, and when I come to list a property for sale, I discover a plethora of maintenance and repair issues that need to be addressed.  Properties deteriorate without attention, and so does the value.  
Don't let the fear of moving paralyze you.  This next step can be an exciting adventure...not the end, but a new beginning!  It can boost your social activities, lift your spirits and provide a safe environment in which to enjoy your life.  There are many communities to choose from; just take the first step.
As published in the Savannah Morning News - 18 August 2013
Waiting to Sell?  How Rising Interest Rates Will Impact You...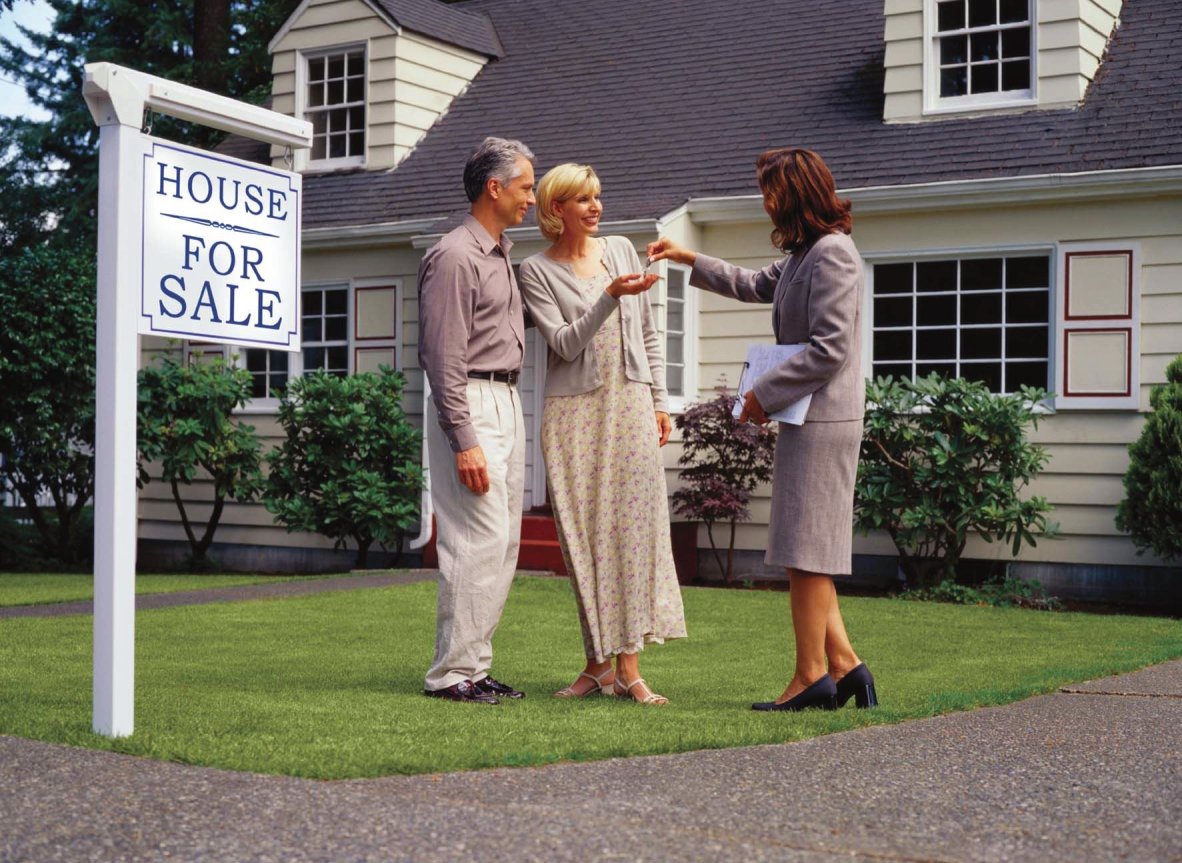 Summer is upon us and the buying season is well underway.  We keep seeing reports of an improving market, and consequently, some sellers are convinced that if they wait to sell, their values will increase. 
Maybe, but how long will it take, and what is the opportunity loss?  As they say, "cash in hand…"   If you sell for a little less than you might next spring, you have money in hand and can get on with your life.
Here are my reasons to sell NOW: 
1.  Locally, our market is bustling, although most families with children have already settled in their new homes for the start of the school year.  While you are waiting (and the summer passed you by), those buyers have bought.  Soon the holidays will be upon us and those that are left will retreat until next year.  Don't miss this window of opportunity.
2.  With the economy improving, mortgage rates are rising.  Many buyers believe the bottom of the market has come and gone, and they see housing prices rising.  They are especially motivated to buy now while rates are still low and the market has stabilized. 
3.  For the last 6 years, buyers have been a fearful bunch, worried they would pay too much.  It's been a Buyer's market, but not so today.  With less inventory to choose from, and fewer distressed properties available, it has become a Seller's market.  Take advantage of it.
4.  While higher rates are spurring sales and actually helping the housing market, they affect the buyers' ability to buy the amount of home they could purchase a year ago.  The upward trend of home values and mortgage rates directly affects the buyer's ability to qualify for a home mortgage.  This means the longer a buyer waits, the house they saw a few months ago may now be out of their price range.  Coupled with the increased mortgage rates, the payment may now be out of their reach.  It's a double whammy that removes a segment of the buyers from the market.  Rates have increased more than a percent since last year.
5.  Rising mortgage rates are beginning to impact the housing market.  Pending home sales declined in June after reaching the highest level in more than six years, according to the National Association of Realtors® (NAR).  NAR chief economist, Lawrence Yun, noted that rates began to rise in May, taking some of the momentum out of the contract activity in June.
6.  Following the onslaught of foreclosures and bankruptcies, there are many potential buyers who have risen from the rubble, now qualified to purchase a home.  These folks have been renting for the last few years, but believe in the American Dream of home ownership.  They are a determined bunch, and they will buy again…it could be your home.
7.  Although foreclosures are on the decline, short sales continue to increase, with lenders arranging deals before they even process their first foreclosure filing on a delinquent homeowner's property.  Forbes real estate writer, Morgan Brennan, states that during the first quarter of 2013, short sales increased 79% versus a year earlier, thanks in part to the fact that short sale guidelines were loosened.   It stands to reason short sales will continue to pull home values down, slowing market recovery.
8.  According to Jed Kolko, Trulia's Chief Economist, it's 44% cheaper to buy versus rent.  In fact, homeownership is cheaper than renting in all of America's 100 largest metros. That's because low mortgage rates have kept buying almost as affordable, relative to renting, as it was last year.  Renters are making the shift into home ownership.
9.  The old mantra was "Sell high, buy low".  Today, it's "Sell low, buy low".  If you are buying, your perceived "loss" is minimized by the lower purchase price for your next home.
10.  Both CoreLogic and Altos Research (real estate data trackers) predict this surge in home values won't last. They say several variables, including increased inventory and higher mortgage rates, will slow the pace of growth and recovery.  I say, there's no crystal ball….is it worth it to wait?
11.  We still have underwater homeowners, with mortgages higher than the market value of their homes.  Until these properties appreciate, these owners are trapped in their homes, causing a drag in the market recovery.  According to Daren Blomquist, vice president of RealtyTrac, an Irvine, Calif.-based foreclosure site, there are 11.3 million borrowers who are upside-down.  He predicts it will take 2 to 3 years until they gain equity, allowing these buyers to re-enter the market.   
Housing recovery is complicated and unpredictable.  What we do know, is that locally, we have serious purchasers in the market NOW.   My listings are selling quickly and inventory is in demand (that's a GOOD thing!).  Economists are predicting even higher rates this year, so while the buyers are hot, be IN the market.  Who knows what tomorrow will bring?
Next week in Moving Mom…Buying a Short Sale in Today's Market
As published in the Savannah Morning News - 19 May 2013
"Seasoned" buyers get creative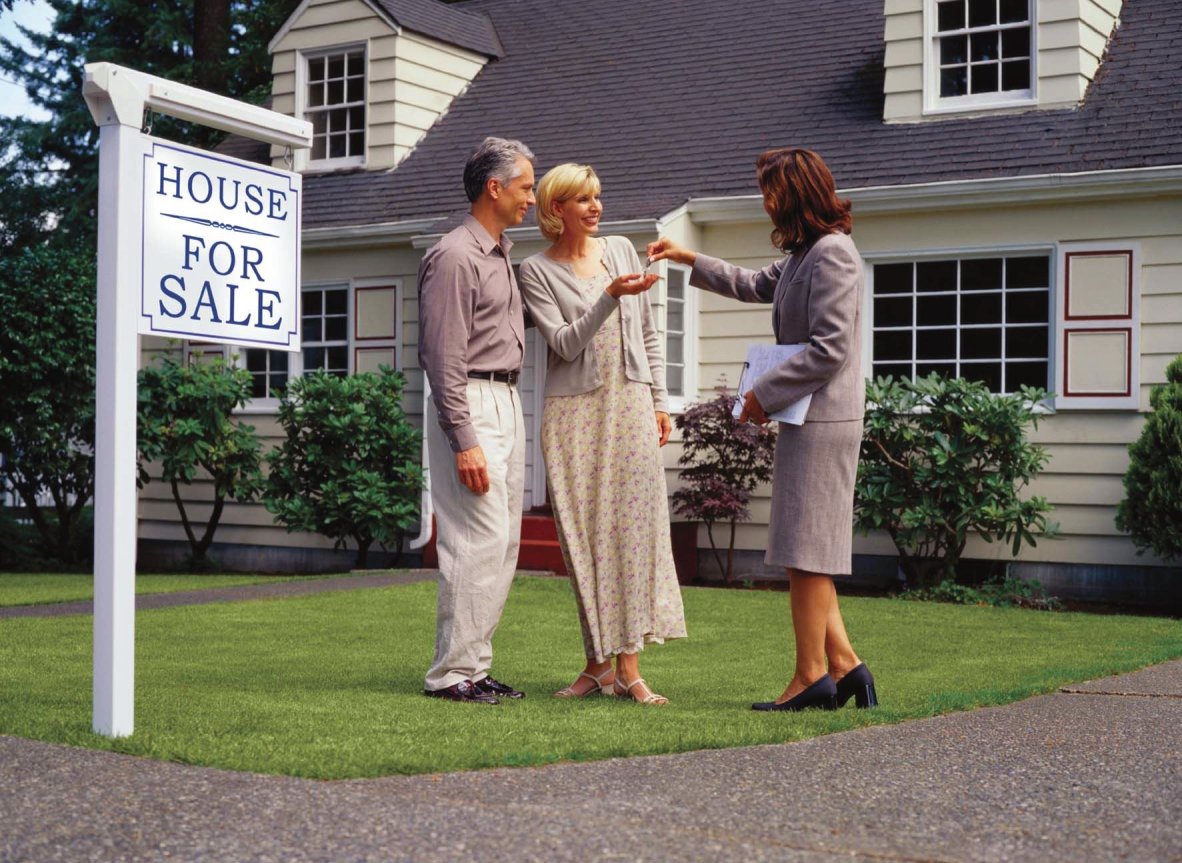 Last week's column was devoted to rebound buyers:  those who have been renting, have saved a down payment, and are anxious to move forward with a purchase, while recovering from foreclosure or bankruptcy.  We learned that "seasoning" is the waiting period required (by Fannie Mae/Freddie Mac, the Veterans Administration or the Federal Housing Authority) before these buyers are qualified to purchase a home again.  During this time period, these former home owners must work to improve their credit.  But what happens when they get eager to buy a home prior to seasoning?
These buyers can get creative in order to secure a property during the waiting period.  If your home is on the market, and an unseasoned buyer makes an offer, it could look like one of the following:
Lease Purchase – This is a contract to purchase a home (with an extended closing date) coupled with a rental agreement. 
While any contract is negotiable, it is very common for a lease purchase to have a non-refundable deposit, a time limit for the purchase date, a deductible on repairs (buyer is responsible for the first "X" dollars of repairs), and some even offer a rent credit where some amount of the monthly rent is applied to the buyer's down payment. The purchase price is established, with a closing to occur at some defined date in the future.
A lease purchase may be mistakenly called a Lease Option. However, there is a distinct difference between a lease purchase and a lease option.  A lease purchase includes a written purchase and sale agreement that has been signed, sealed and delivered. The sale must go through or there may be penalties applied to the party in default. 
Lease Option – With a lease option, the party wants to rent your house and has purchased a legal right or option to purchase the property at a later date.  In a lease-option, the buyer does not have an obligation to purchase it.   There should be an earnest money deposit, or "option deposit", at risk if they decide not to exercise their option to purchase by the due date.
Many times, a renter will have a "first right of refusal", should another buyer make an offer to purchase the house they are renting.  This would give the optionee, within a certain time period, the right to exercise their option to purchase, bumping the other buyer out of the picture.
Seller Financing or Purchase Money Mortgage – This is amortgage issued to the buyer by the seller of the home as part of the purchase transaction, also known as seller or owner financing. This is usually done in situations where the buyer cannot qualify for a mortgage through traditional lending channels.  This is an attractive option for unseasoned buyers that will need short term financing until their seasoning date, after which they can secure a mortgage through a traditional lender.
A purchase-money mortgage might be offered by the seller as incentive to purchase a property.  Seller financing is usually short term (2 to 5 years), giving the buyer the time to save money, improve their credit, then obtain a traditional mortgage that requires a larger down payment.  Commensurate with the risk, seller financing traditionally demands a higher interest rate than conventional financing.
All sale or lease agreements have inherent risks.   It is a method to receive a nun-refundable cash deposit while providing monthly income to cover expenses.   Potentially, it is another path to a successful closing.  A professional Realtor® and real estate attorney should be consulted and engaged to prepare the necessary legal documents to protect the parties and help mitigate the risks.
Next week in Moving Mom…How to visually expand interior spaces.  Stay tuned!
As published in the Savannah Morning News - 28 April 2013
Sellers get "cold feet" too
It's a sign of the times…the market appears to be coming back, and sellers are questioning their decision to sell now.  I may be having a flash back!  This happened often in the early 2000's when I was selling nearly 300 homes a year and I was trying to make sure I listed the property high enough to not leave money on the table.  Appraisers were calling asking why I was setting my sales prices so high, and I had to explain that if I did not, by the time it closed, we would have sold it too cheaply.  Those were the days.
I'd give my eye teeth to see that market again, but it probably won't happen in my lifetime.  The recovery we are seeing today is a slow, steady decrease in inventory and increase in sales prices.  It's the old rule of supply and demand, and it is again becoming a seller's market. 
Along with that, comes doubt.  Sellers are hesitant to take their first offer, even when it may be the best one they get.  They are wondering if they can hold on another year, if their home will be worth more.  Maybe, or maybe not.  The economy is shaky, and no one has a crystal ball.
Recently, I had a sale fail to close due to seller's remorse.  Our office attorney told me that 8 sellers had called him in the previous 2 weeks asking how they could back out of their contract.  I thought, oh no, it's happening again!  This isn't the early 2000's, and a good comparative market analysis or appraisal should ease seller's fears.  Pricing a home is not an exact science, but there is a market price "range" into which the property value lies.
My buyers were devastated—the wife was literally crying in my arms, and the husband was furious.  I can't tell you how bad I felt for these people.  They suffered damages:  they paid for an appraisal, inspections, but most importantly, they missed an important deadline to close, after which FHA raised their mortgage insurance rates causing that cost to double every month.  Fortunately, the movers had not packed the house, and could have been waiting to unload.  Yes, that happens when closings fail on closing day. 
It is assumed that the buyer gets enough time to decide whether they want to buy a property—time for inspections, time to get mortgage approval and insurance on the property, time to back out.  The Due Diligence clause in the Purchase and Sale Agreement is typically between 7 to 14 days on a residential purchase. It's a "free look" at the property, and the buyer can choose to walk away before the expiration of the due diligence period and, in that event, their earnest money deposit is returned.
So what about the seller's ability to withdraw from a fully executed Purchase and Sale Agreement?  There is no due diligence period for the sellers.  It is assumed the sellers made the decision to sell when they signed a Listing Agreement with their Realtor®.  These are legal and binding contracts, and both parties are obligated to perform under the terms held within.  If either the buyer or seller decides not to go through with the sale after all contingencies have been met, there are potential legal repercussions for the party that has failed to perform.
Can a buyer force a sale when a seller decides not to close?  Potentially, they can hire a lawyer and take the seller to court.  Additionally, the seller often owes a sales commission to the Realtors® who have also performed, and brought the seller a ready, willing and able buyer.  It is up to the Broker to decide whether to legally seek the commission from the Seller, and it is up to the buyer to sue the seller for damages.  Both can happen.
So sellers, know that when you put your house on the market, and you reach a written agreement with a buyer to sell, you can choose not to close, but there are legal ramifications that could cost you thousands of dollars.   It's best to go into a sales transaction with your eyes wide open, and the decision to sell a foregone conclusion.
Next week in Moving Mom…Foreclosures and Bankruptcies—"seasoned" buyers are back.  Stay tuned!
As published in the Savannah Morning News - 14 April 2013
Flood Insurance Part II– do you really need it?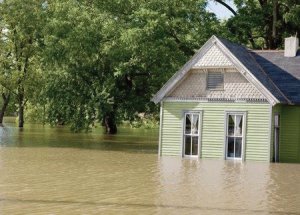 In response to last Sunday's article, I received some interesting calls and emails regarding the need for flood insurance, and whether your property may no longer be in a flood zone which requires flood insurance.  Some home owners are being billed yearly for flood insurance they are not
required
to have.  I felt it necessary to make some clarifications. 
Firstly, I believe all of us that live in the low country should consider flood insurance as part of our insurance package, especially those who live on an island.  I am not required to have it, but pay for it every year because I think it is just good, common sense.  The interesting thing about this is, your house may not need it, but the house next door requires it.  Also, you could have the highest house on the block and still be in a flood zone.  So, checking the latest flood map is the only way to determine whether you need it or not.  Then, it's a personal choice to buy flood insurance, if it is not required by a lender.  I have spoken to some people that "self insure", which is also a personal choice if you are a high risk taker and have the money to replace your home should a disaster occur.    
Secondly, the only real correction a friendly insurance agent made to my last article was in my statement, "If you don't need it, it's cheap.  If you do, it's expensive."  He explained that if you are in an x, c, or b zone, the cost is only $412 a year.  Again, the FEMA rates are set.  For homes in the a, ae, or ve zone, and built to FEMA code, and the property elevation is higher than others, the rate can be lower than some clients in the non-required zone. 
In short, it's complicated.
According to my source, FEMA does not have a mechanism in place to repay over-payments, but will eventually discover any shortages that will have to be paid.  No surprise there!  Companies that write flood policies for FEMA do, however, get notice of a change.  They should be looking at their clients' policies every time there is a Map revision, but that does not always happen.
What happens to the over-payments?  The answer is still up in the air.  FEMA, who retains flood premiums, fills a "pot" which is used to pay out claims.  It's a government bureaucracy, and I can imagine implementing change is mind boggling.  However, when there is an overage, there should be a way to catch it and send it back to the policy holder.  That is something for Congress to address.
Do the insurance agencies always catch it and act on it to reduce your premiums?  They should, but sometimes do not.  If they bill for it and send it in, then it is gone.  Can they keep the difference and send in the necessary payment?  I'm not sure.  This is all about ethics and doing the best for their clients.  You will always find those that are not ethical in every profession, and they do make a small amount of money writing flood policies.  That being said, this subject is not meant for you to doubt your insurance agent or company.  There are many reputable companies to choose from, and lots of great agents to work with, so do your checking and educate yourself about what you should have. 
Since I specialize in senior transitions and represent seniors selling their properties, generally, these post Depression babies pay their bills without question.  It is important that if they have been paying premiums for years, they check their policies to make sure they are paying the right amount for their required coverage. 
Another point of clarification:  Although I talked about the "new" map, the last map revision was in 2008.  I am told the base Flood Elevation went down by one foot and the relevant data changed accordingly.  Recently, when Realtors are selling a home, we are discovering the change in the flood insurance requirements.  I believe this is because the housing market was in the dumps in 2008, and we are just now seeing that market improve.  As buyers are buying homes and taking out insurance, the flood requirement discovery is made at that time.  The sellers are not happy that they have been paying higher rates than they needed to pay over the last 5 years.
Finally, surveyors are supposed to file any updated Flood Level Certifications with the county, but that is not always the case.  They have about 90% of these certificates on file.  You may call the Chatham County Department of Engineering for a Flood Zone Determination and/or an Elevation Certificate at (912) 652-7800.  You can also gather flood map information at
www.sagis.org
.
Next week in Moving Mom…Where did all the money go? Stay tuned!
As published in the Savannah Morning News - 3 March 2013
Finding the Right 2nd Home for Retirement
The Azaleas are already blooming in the south, and the snow is still flying in the north.  Dreams of warmer weather and vacations homes are invading the sleep of the snow bound…and many northerners have escaped to our area to find their next, and possibly, "last" home.  With the market improving, downsizing makes sense, so are you thinking about a change?
The good news is, sellers are now more realistic in their pricing, and homes are selling again.  The northern market is moving as well, and the snow birds are here, so if you are thinking of listing your home, this is a great time.  They are down-sizing, up-sizing to accommodate visiting family, or simply making the move to warmer weather. 
We are starting to see a shift from a buyer's market to a seller's market.  That's great news for sellers who have been suffering for the last 6 years.   I am excited to tell you that I am again receiving multiple offers on nice homes that are priced right, which is a sign the buyers are scooping up the cream of the crop.  Short sales and bankruptcy inventories are also shrinking, so things are looking up!
If you are in the mood to make a change, or buy a vacation home that will become your retirement abode, this is a great time to buy while prices are low, money is cheap and inventory is available.  Rising values incentivizes buyers to buy now.  For sellers waiting for your home values to increase, it will be a long wait to return to 7 year old values. Yes, you will sell lower than 7 years ago, but you will be buying low as well.
So, let's take a look at finding your "last" home.  In order to age-in-place comfortably, choose carefully.
Stairs is the main concern that comes to mind.  Many consider a home with a master bedroom on the ground floor to be the plan for the future.  Yes, it has its advantages, with the guest rooms separated, but no more than a ranch style with a split bedroom plan.  I have sold countless homes that have significant issues on the 2 floor…roof leaks, air conditioner moisture, mold, branches through the roof…the list goes on.  Seniors tend to ignore the upstairs and live on the ground floor, while the mold grows and the house becomes toxic.  If you are not going to visit the upstairs, don't buy one.
Also, if you are building, install an elevator shaft, even if you don't need the elevator now.  The space makes a great pantry in the kitchen and walk-in closets on other floors.  When the elevator becomes necessary, you take out the false floors and move forward with the installation.  Planning is the key. 
Installing stair chairs are not the simple answer if a wheelchair is involved. There must be proper space for a person to be able to negotiate from a wheelchair to the stair chair.  If not, both the senior and the caretaker risk injury trying to make that work.
Doorways, counter heights, door lever hardware, level ground around the house are just some of the considerations when choosing your last home.  If it does not have the capability for wheel chair mobility and it can't be renovated for safe bathroom, shower and hallway maneuverability, then you have the wrong last home.  One fall can change your life in a moment, so make sure your Realtor® helps you choose the right last home where you can age-in-place gracefully.      
Next week in Moving Mom…more on Finding the Perfect "Last" Home!  Stay tuned! 
As published in the Savannah Morning News - 27 January 2013
How does the Savannah Market Affect You?
Should you wait for the market to improve in order to sell your home at a higher price?  The truth is in the numbers.  National statistics are nice to know, but there are inherent differences in communities throughout the country that affect local markets
We have a military presence, a port, and a coastal community that makes Chatham County unique.  We have our own demographics, based on census statistics and area income levels.  This helps determine home pricing and what people can afford to buy.  For that reason, I study our local market more closely, while I keep one eye on national trends.
A few years ago, my broker, Nancy Thompson, warned our agents to pay attention to what was selling.  She said if we weren't focused on homes in the $300K and under range, our business would suffer.  She was right, not only here, but across the nation. 
As I write this article and utilizing information from the Savannah Area Board of Realtors CoreLogic MarketLinx, there are 2359 active and active/contingent (under contract with contingencies) single family homes, townhomes and condominiums on the market in Chatham County.  There are 8.2 months of inventory, with more listings on the market at this time than in any month (except October) in 2012.
The good news is sale prices crept up last year from an average low sale price of $262K to a high of $316K.  However, the laws of supply and demand are working here, with plenty of homes still on the market.  I believe this increase in active listings is indicative of homes that were held back while sellers waited for market improvement, plus the addition of bank/institution foreclosures.
There were 144 properties listed by banks or institutions in all of 2012, as compared to 191 now on the market.  Foreclosures will continue to pull prices down in our neighborhoods, which affects all of us.
Of the current 2160 active listings, the average list price is $328K, the median, $200K.  I like to focus on the median number, since it levels out the playing field a bit, as the average can be skewed by million dollar property sales. 
The average days on the current market are 244.  Homes that sold last year in 30 days or less sold at 97.9% of the list price, as compared to those that took over 120 days which sold at 92.35% of list price.  A case can then be made for pricing your home right, and presenting it in tip-top condition so your home will stand out with an opportunity to sell more quickly. Plus, by selling quickly, you reduce your carrying costs in taxes, maintenance, insurance, mortgage payments and home owner dues.
If your property falls in the higher, luxury price range, generally, as the list price increases, so do the days on the market. There are simply fewer buyers for high priced homes, and therefore the luxury market merits its own, unique marketing plan.  I will address this subject in a future article. 
In the last 6 years, sellers got a dose of reality, and many became more realistic, spurring sales at reduced prices. Many suffered over the long haul, reducing prices along the way, chasing the market down until their home finally sold. It's been a long haul, and pricing right is the name of the game. 
Seniors… it may not be worth it to wait for the market to improve it if you don't have the time to put your life on hold. This will be a slow market recovery.  Since I became a Realtor® in 1985, I have experienced three other market corrections, but none that compare to this one.  It took ten years for things to get back to normal, and if you don't have that kind of time, then consider the freedom you will gain when you move on with your life. 
Yes, prices are creeping up, and interest rates are at all time lows, so buyers are rallying.  Price it right and make your home available to the buyers that will appreciate your home.  Can you give up years of your life "waiting"?
Any questions on the state of the market, and I'll be glad to share my data with you!    
As published in the Savannah Morning News - 6 January 2013
MOVING MY MOM...I GET IT!!!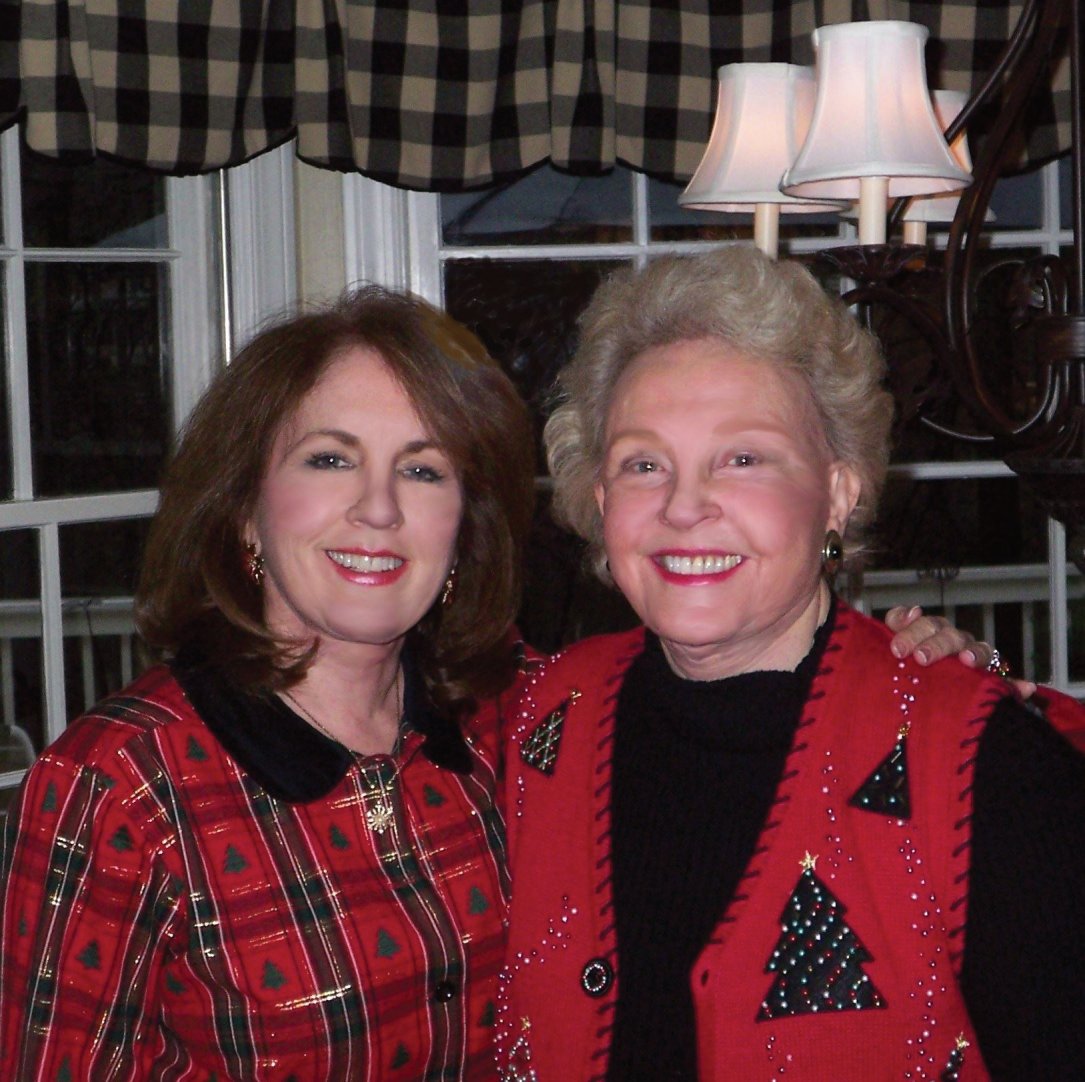 In December, I moved
my
Mom.  Wow, I have a new empathy for Baby Boomers who are facing this passage in life.  Even though I help families sell their homes and move into new ones, moving my own mother was a whole different ball game!  So, I will share our story, but first, I would like to introduce you to my mother, Mary.  I have enclosed a photo of us taken this Christmas.
I love my Mom, and we are very close, so I don't want you to take this the wrong way.  Frequently, I see family members going through exactly what was happening to us, but I always played the intermediary position.  This time there was just Mom and me, and I think this move was one of God's cruel lessons.  I will not print anything here that I have not already told my mother, so not to worry!  She already brags that she was my toughest move of all times!
Even though I do move management for a living, you can't charge your own mother…can you?  Of course not!  However, perceived value is what someone is willing to pay for your service, and when you pay, you listen to your hired expert…don't you?  So it stands to reason that if it's free, well, you get the idea!  I reminded Mom (several times) that I did know what I was doing, and that she was going to have to trust me.  I helped her sort and pack her whole house without my crew, but we had a deadline, and things did not progress at a pace that was necessary to get the job done by closing.
Mom swore I was getting her back for all the years she told me what to do.   I swore she was as stubborn as a goat, and realized she got it from my Swedish grandmother.  We did have a few laughs along the way, and probably someday I'll look back and remember them fondly.  Someday.
After weeks of toil, I needed Jettie. I brought in my beloved Move Manager, Jettie Hearn, to serve as our mediator!   I now fully understand the part I play in other family's moves, and Jettie became me. 
Jettie and I have a one touch rule:  pick up an object once, decide its fate, and don't delay until later. 
Mom will admit that she had a hard time making choices, but Jettie was my secret weapon and just the help I needed.  Mom knew that when Jettie was there, she was going to be making the decisions she would not make with me. They were magical together!
There was only one problem.  We moved two truckloads instead of one, and we had to completely reverse our normal procedures to accommodate all the boxes.  Mom refused to shed some extras…okay, a lot of extras, and now she can do it at her leisure, alone, and without me…for years to come.  There are boxes everywhere, and she now spends her days deciding what to keep, and what to donate or discard.  Not my idea of the ideal move, but then this one was different.
The best part about Mom's move:  we did floor plan the new residence and the furniture looks terrific!  We sold some things and consigned some, and donated quite a bit.  We helped out a family who recently survived a fire, donated a bunch to the Reed House, a new mental health facility coming soon to Savannah, and gave a load to the Humane Society.  I was proud of Mom for making those decisions and she was feeling good about giving up her beautiful furnishings to great causes.
There is something more I want to discuss, something I have not written about until today.  We, the adult children, cannot discount the emotions we feel when we go through our parent's belongings.  Our folks feel the pain, knowing they cannot take it all, and there are so many memories that get in the way.  Many times we have to make the choices for them.  I found myself in tears, with boxes of family photos and over 80 years of belongings before me, and it was, and is, emotionally tough for me as a daughter.  I understand how you feel, about the fear of what's ahead, and knowing this move is a big one.
I pass Mom's street on my way home and can't help but get choked up, knowing she is no longer there.   Mom is now only 15 minutes away in a continuing care retirement community, happily living in an adorable cottage with a patio and garden.  But it's not the same as having her two streets away.  It can feel as though she's really gone, and I can't handle that thought, so I push it out of my heart and my mind, and say a Prayer of Thanks that I still have my mom in my life. 
Best wishes for a New Year full of hope, happiness, good health and prosperity, and may it be filled with love, friendships, and dear family that we continue to hold close to our hearts.
Next week on Moving Mom...Should We Update the House before Selling?  Stay tuned! 
As published in the Savannah Morning News - 23 December 2012
When the Fat Lady Does NOT Sing!

So many steps to get to this point, but you are finally going to closing, or not…
What happens if the buyers change their minds or the closing is delayed?  You have moved out of your home, and sold, donated or given away furniture to downsize.  Or, your moving van is packed and you need the proceeds from the house to make your next purchase. Everything was going well, with a few negotiating bumps along the way, but who would ever guess the buyers would back out, or not get a loan at the last minute?
As a cautious Realtor®, I always suggest to my senior clients that we negotiate staying in the house a week or so after closing to make sure we are, in fact, having a closing.  Even so, it may not be enough to avoid the losses incurred when closings don't happen:  moving costs, replacing sold furniture, lost interest on sale proceeds, etc.  These occurrences are rare, but they do happen.
Beware:  there is a provision in the Georgia Association of Realtors® Purchase and Sale Agreement (page 2, paragraph 6. B.) for a closing date extension of 7 days.  This contractual extension is a unilateral written notice given by one party to the other for limited and specific reasons set forth in the Agreement.  It allows for an extension based on delays that are not the fault of the parties.  Because of this extension provision, I like to negotiate a Post Closing Occupancy Agreement, which gives seniors a piece of mind that their house will close before they move.
I moved my own Mom last week.  We'll discuss more about this in next week's article, but this very thing happened to us.  As careful as we were to make sure everything looked good for closing, the buyer closed 10 days late.  This delay surpassed our safety net, and although we could have cancelled the Agreement and kept the buyer's deposit, we road it out a few more days.  Since we were not sure the sale was going to close at all, we examined our options.
After selling furniture, having a garage sale, and choosing a retirement community with nonrefundable deposits made, we were ready to move.  Mom did not want to take care of a large house any longer and we chose to make the move regardless of whether the house closed or not.  If it failed to close, we would rent the house and create income for her to live on, greater than what she could have earned in a safe investment.
Like most seniors, the house was paid off, and the expenses were limited to taxes, insurance, association dues and upkeep of the home.  Rentals are in demand today, with many people unable to purchase a home due to tough financial times.  Renting the house would have worked for Mom, and it certainly was an option.  If the numbers work, it is a real solution to a tough problem.
However, what if you need the proceeds from the sale to make your move?  That makes the process more difficult.  If buyers decide to cancel within the provisions set forth in the Purchase and Sale Agreement, they get their deposit back and everyone goes their merry way.  If they have defaulted, and you have not agreed to a closing extension, they will most likely forfeit their earnest money. 
Hopefully, you have a large enough deposit to pay for the movers to move your furniture back to your house and to recover any losses.  But know this:  buyers must sign off to release their deposit and may try to get it back.  Realtors® are there to help negotiate a settlement, whether it be an extension of time to close (with or without an added cost for such time to the buyer), or in the case of no closing, a settlement of the earnest money deposit.  Sometimes sellers and buyers split the proceeds.  Sometimes the seller refuses and the buyer feels the decision is unjust.  If you have a dispute over the earnest money, and no agreement can be reached, it's time to consult an attorney and make sure you have your own representation. 
There are also provisions in the Purchase and Sale Agreement (page 4, paragraph 12, A-D) for Return and Disbursement of Earnest Money.  Things can get dicey here, so having your attorney and broker involved are highly advised. 
Take precautions, get an earnest money deposit that will cover your losses, and have an alternative plan if the fat lady refuses to sing.
Next week, we will discuss moving MY Mom.  Stay tuned! 
As Published in the Savannah Morning News - 16 December 2012
BREAK OUT THE CHAMPAGNE!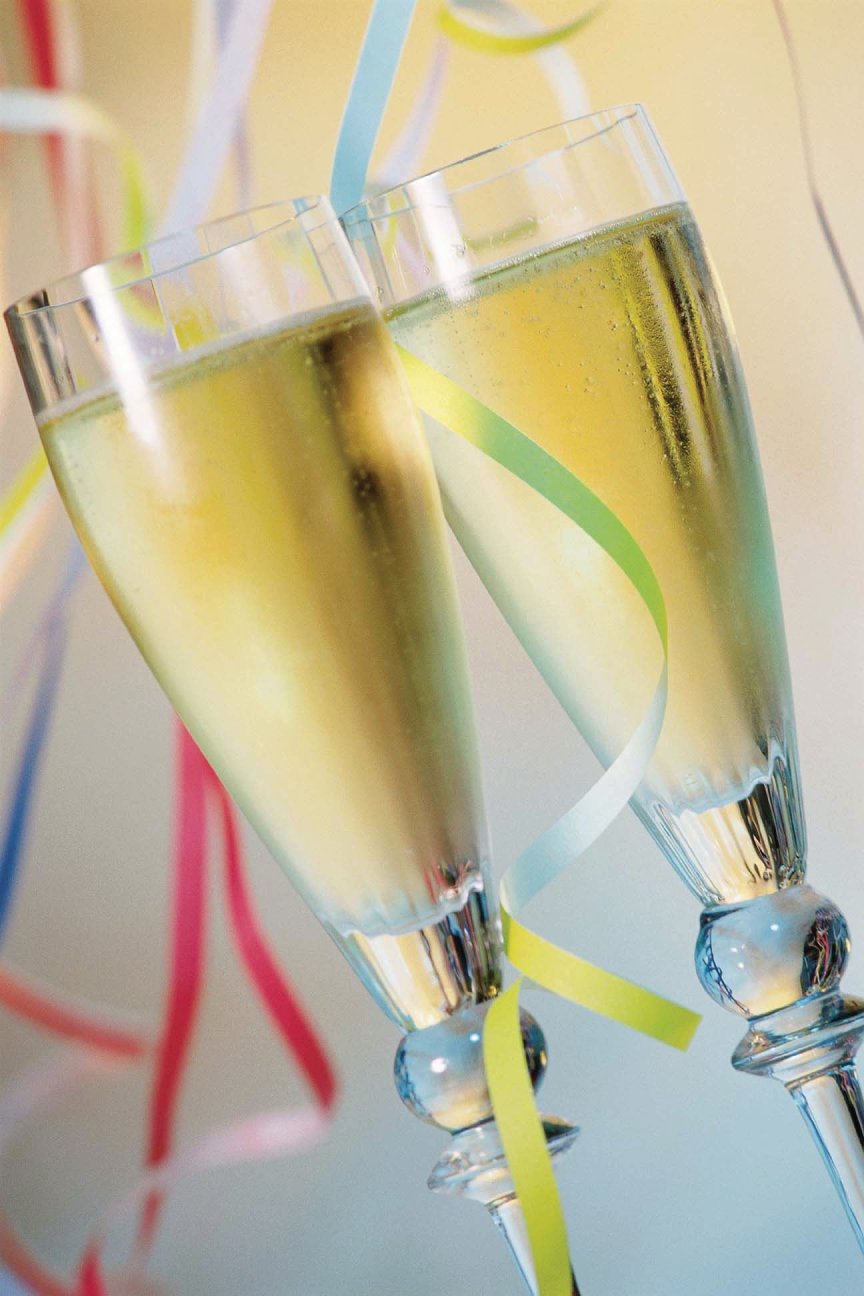 Closing day is here!  It's been a long journey from receiving an offer to going to the closing, and I'll bet you never thought you would get to this point.  So, what happens next?
All parties will meet at the closing attorney's office, at a time that works for the Buyer(s), Seller(s), the attorney(s), and the Realtor®(s) to attend.  Both the Buyers and Sellers must bring to closing a photo ID, which will be photocopied and included in the closing documents.
In the case where either the Buyer(s) or Seller(s) cannot attend closing at the designated date and time, they can separately arrange to sign closing documents prior to the closing.  If one or both of the parties live out of town, the documents can be over-night shipped to either party for signatures, and then the documents are shipped back prior to closing.  This is called a "mail-away" closing.  When disbursement occurs, a check is either mailed to the mail-away Seller, or monies may be wired into their pre-designated account.
At or prior to closing, the Buyer must present a certified check or money order, or wire the necessary funds to the attorney's escrow account in the amount designated on the Settlement Statement.   All parties should have had time to review the Settlement Statement prior to closing, so there should be no surprises. 
Sellers, be prepared to bring all keys to the property and turn them over to the closing attorney or the Buyer at the conclusion of the transaction.  You may also include garage door openers, and any original documents that you would like the Buyer to have (the survey, blueprints, termite warranty, etc.).  These may also be left in a conspicuous place in the house, such as the kitchen counter.  The Seller should also leave all appliance warranties and repair bills for items still under warranty in the house.  
When you arrive at the attorney's office, you will be led to a conference room.  Generally, the Buyer and Buyer's Realtor® will sit on one side of the table, and the Seller and Seller's Realtor ® will sit on the other side, with the attorney at the head of the table.  If the Buyer is obtaining a loan, the closing will take about an hour; otherwise, it will be shorter.  Loan documents are quite voluminous, and signing those documents consumes most of the time at closing.
When there is a loan involved, the parties will be asked to sign an affidavit that there are no outside agreements other than what is being signed at the closing table.  This protects the lender from giving a loan to a person that does not qualify for a higher purchase price.  It is considered mortgage fraud to have outside agreements, other than possibly a Bill of Sale for the purchase of furniture, or a separate purchase of something like a boat, car or golf cart.
If all issues have been ironed out prior to the closing, this event should be smooth sailing.  If there is a loan involved, a funding number will be issued by the lender to the attorney prior to checks being cut.  Beware:  if closing takes place too late in the day, the lender may not issue the funding number until the next day, which means everyone goes home without disbursement of funds.  Sellers usually do not want Buyers to move into their property unless they have been paid, so this is not a good thing for either party. 
For both Buyers and Sellers, it is to your advantage to close in the morning, and I never recommend a Friday closing.  If issues arise, or funding does not happen for any reason, you lose 3 days over the weekend without disbursement.  And, if you have a moving van full of furniture and you are planning on moving in over the weekend, Monday will seem a long way off.
Let's assume it all goes well, and funding occurs at closing.  It is now time to celebrate and break out the champagne!  Congratulations are now in order!
Next week, we will discuss what happens if your closing (Heavens to Betsy!) doesn't close.  Stay tuned! 
/