Shopping Cart
Your Cart is Empty
There was an error with PayPal
Click here to try again
Thank you for your business!
You should be receiving an order confirmation from Paypal shortly.
Exit Shopping Cart
As published in the Savannah Morning News - 3 March 2013
Finding the Right 2nd Home for Retirement
The Azaleas are already blooming in the south, and the snow is still flying in the north.  Dreams of warmer weather and vacations homes are invading the sleep of the snow bound…and many northerners have escaped to our area to find their next, and possibly, "last" home.  With the market improving, downsizing makes sense, so are you thinking about a change?
The good news is, sellers are now more realistic in their pricing, and homes are selling again.  The northern market is moving as well, and the snow birds are here, so if you are thinking of listing your home, this is a great time.  They are down-sizing, up-sizing to accommodate visiting family, or simply making the move to warmer weather. 
We are starting to see a shift from a buyer's market to a seller's market.  That's great news for sellers who have been suffering for the last 6 years.   I am excited to tell you that I am again receiving multiple offers on nice homes that are priced right, which is a sign the buyers are scooping up the cream of the crop.  Short sales and bankruptcy inventories are also shrinking, so things are looking up!
If you are in the mood to make a change, or buy a vacation home that will become your retirement abode, this is a great time to buy while prices are low, money is cheap and inventory is available.  Rising values incentivizes buyers to buy now.  For sellers waiting for your home values to increase, it will be a long wait to return to 7 year old values. Yes, you will sell lower than 7 years ago, but you will be buying low as well.
So, let's take a look at finding your "last" home.  In order to age-in-place comfortably, choose carefully.
Stairs is the main concern that comes to mind.  Many consider a home with a master bedroom on the ground floor to be the plan for the future.  Yes, it has its advantages, with the guest rooms separated, but no more than a ranch style with a split bedroom plan.  I have sold countless homes that have significant issues on the 2 floor…roof leaks, air conditioner moisture, mold, branches through the roof…the list goes on.  Seniors tend to ignore the upstairs and live on the ground floor, while the mold grows and the house becomes toxic.  If you are not going to visit the upstairs, don't buy one.
Also, if you are building, install an elevator shaft, even if you don't need the elevator now.  The space makes a great pantry in the kitchen and walk-in closets on other floors.  When the elevator becomes necessary, you take out the false floors and move forward with the installation.  Planning is the key. 
Installing stair chairs are not the simple answer if a wheelchair is involved. There must be proper space for a person to be able to negotiate from a wheelchair to the stair chair.  If not, both the senior and the caretaker risk injury trying to make that work.
Doorways, counter heights, door lever hardware, level ground around the house are just some of the considerations when choosing your last home.  If it does not have the capability for wheel chair mobility and it can't be renovated for safe bathroom, shower and hallway maneuverability, then you have the wrong last home.  One fall can change your life in a moment, so make sure your Realtor® helps you choose the right last home where you can age-in-place gracefully.      
Next week in Moving Mom…more on Finding the Perfect "Last" Home!  Stay tuned! 
As published in the Savannah Morning News - 20 October 2012
Showing Your Home and the Pros and Cons of Open Houses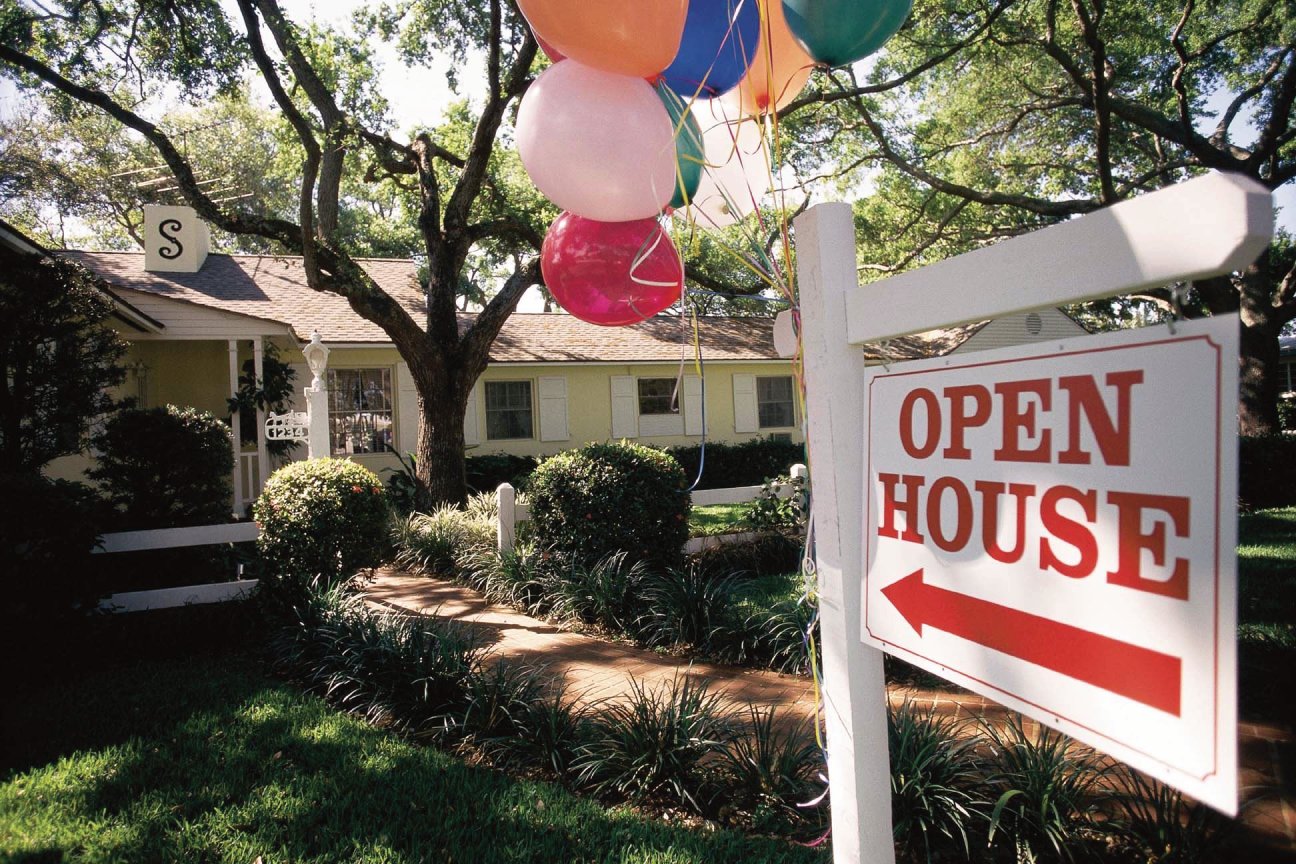 Last week in Part 1, we covered preparing the outside, the front porch, and specific things to do on the inside to prepare your home for showings.  To see last week's Part 1 article (and all past articles), visit GraciousMoves.com and click on "Blog".  Now here's Part 2:
Remove anything personal from sight throughout the house.  That goes for jewelry, money, and personal papers.   Lock up valuables, personal information, passports, etc. in an armoire, cupboard or file cabinet with a key.  Keep your identity safeguarded and your jewelry secure.
Remove anything that is not included in the sale:  Remember when we discussed taking down the special chandelier, or anything attached that you want to take with you to your next home?  Be sure this is completed before you start showing the home.  It never fails, the one thing that means a lot to you, will also be the one thing the buyer wants included in a contract to purchase your home.  Make your life easier and postpone showing the house until the removal and associated patchwork is complete.
"About the Home":  Create a printed, framed document that you can leave for the buyers in a conspicuous place, like an entry table.  Tell them why you chose this house to make your home, and what you love about it. Talk about the morning sun that streams through your windows, or the privacy you enjoy in your gardens.  Tell them how you have enjoyed your home for entertaining family and friends, and how they love to hang out in the kitchen while you prepare gourmet delights.  You get the idea; this is something that only you can share because you know the house better than anyone.  Tell your story.
Pictures speak a thousand words:  If you have beautiful azaleas or other blooming plants that are not in season, take some pictures of your gardens and put them in an album to be displayed with your "About the Home" story.  Open the album to a particularly nice page and leave it on the entry table.  If you have show-off gardens, or fabulous maples that pop with Fall color, buyers will love to see how your home looks at different times of the year.
Turn on the music:  Playing soft, background music is always a good idea.  Remember, you are romancing the buyer, so music is a very nice touch.
Let there be light:  Not only are you trying to brighten things up by opening all the curtains and blinds, be sure and turn on the lights in every room.  Unless there is sunlight streaming through the windows, always turn on lamps.  If you think about model homes you have toured, the lamps are always lit, and the goal here is to make the house look as light, airy and spacious as possible.
Make yourself scarce:  Okay, you are ready!  You have done everything you can do, and it's time to leave.  Yes, it is best if you leave the house, and let your Realtor® do what they know how to do.  Buyers need to be able to speak freely, so if there are any objections, their agent can help solve them.  With you present, they only say the things they think you want to hear.  With you there, it is still "your house", and you want them to imagine it as their own.
Also, Sellers tend to say too much.  They talk about why they are moving and their motivation to get on with their lives, and consequently remove all bargaining power your Realtor® has regarding negotiations.  The best thing you can do is disappear until the showing is over.  This subject will come up again in future articles.  I cannot stress this more strongly:  the less said the better, and communicating through your agent is the smartest way to go. 
Sellers can "un-sell" a house.  Pleeeeze do not talk to the buyers, and the best way to avoid it is to be absent when they are there.
Collect Realtor® cards:     When Realtors show your property, they usually leave a business card on the entry table, kitchen counter or other conspicuous place.  Collect the cards and give them to your listing agent.  They can follow up with these agents and help counter any objections to your property, which can possibly entice an agent to come back in for a second showing.  I also call and thank them for showing the property to obtain feedback for my sellers, and contact them whenever there is a change to the listing that might rekindle their buyer's interest.
What about Open Houses? 
I am a strong proponent of Open Houses, although I know a lot of you feel invaded and unsure of who is coming through your home.  Occasionally a seller will not allow open houses.  In my 27 years of selling experience, I can tell you they are missing the boat.
I have sold my own homes and those of my client's as a direct result of open houses.   First of all, it's not just your "nosy neighbors" that come through your home when it is advertised correctly.  Secondly, you want your neighbors to see your home!  They love to choose their next neighbor, and if they have friends moving to the neighborhood, they will tell them about it.  Occasionally you will have neighbors that have always admired your house, and will want to buy it themselves.  I have sold two of my homes to neighbors on my street.
Here are the open houses I hold to get the job done:
Just for the neighbors:  I do a wine and cheese reception and hand deliver invitations to their doors.  If I can talk to them directly, and invite them personally, I do.
Just for the Realtors®:  This is always a good idea.  I have giveaways and attract them with gas cards, lunch, and other goodies to get them out to your house.  It only takes one buyer, and they are working with them daily, so you can't skip the Realtors®. In any market, utilizing the Realtor® community allows 1500 or so agents work for you to get your house sold.  In this market, you need their help.  
Just for buyers:  Do the cookies, ice tea, lemonade and coffee.  Advertise it in the Open House section of the Savannah Morning News, and other publications that pertain to your neighborhood.  A great ad description of your property will attract buyers.  Your Realtor® will know where to place these ads.
Preparing your home:  Prepare your home for an open house just like you would for any showing, and you will get the most return on your investment of time.  It's a lot of work, but everything you have done to prepare your house for sale is now going to count.  In most cases, it's a numbers game, and open houses are a part of a total marketing plan that increases your opportunity of selling your home. 
The final word on open houses:  the more people that see your house, the greater your chances of finding the right buyer.
Next week we will discuss the next step, Negotiating an Offer.  Stay tuned!
/