Shopping Cart
Your Cart is Empty
There was an error with PayPal
Click here to try again
Thank you for your business!
You should be receiving an order confirmation from Paypal shortly.
Exit Shopping Cart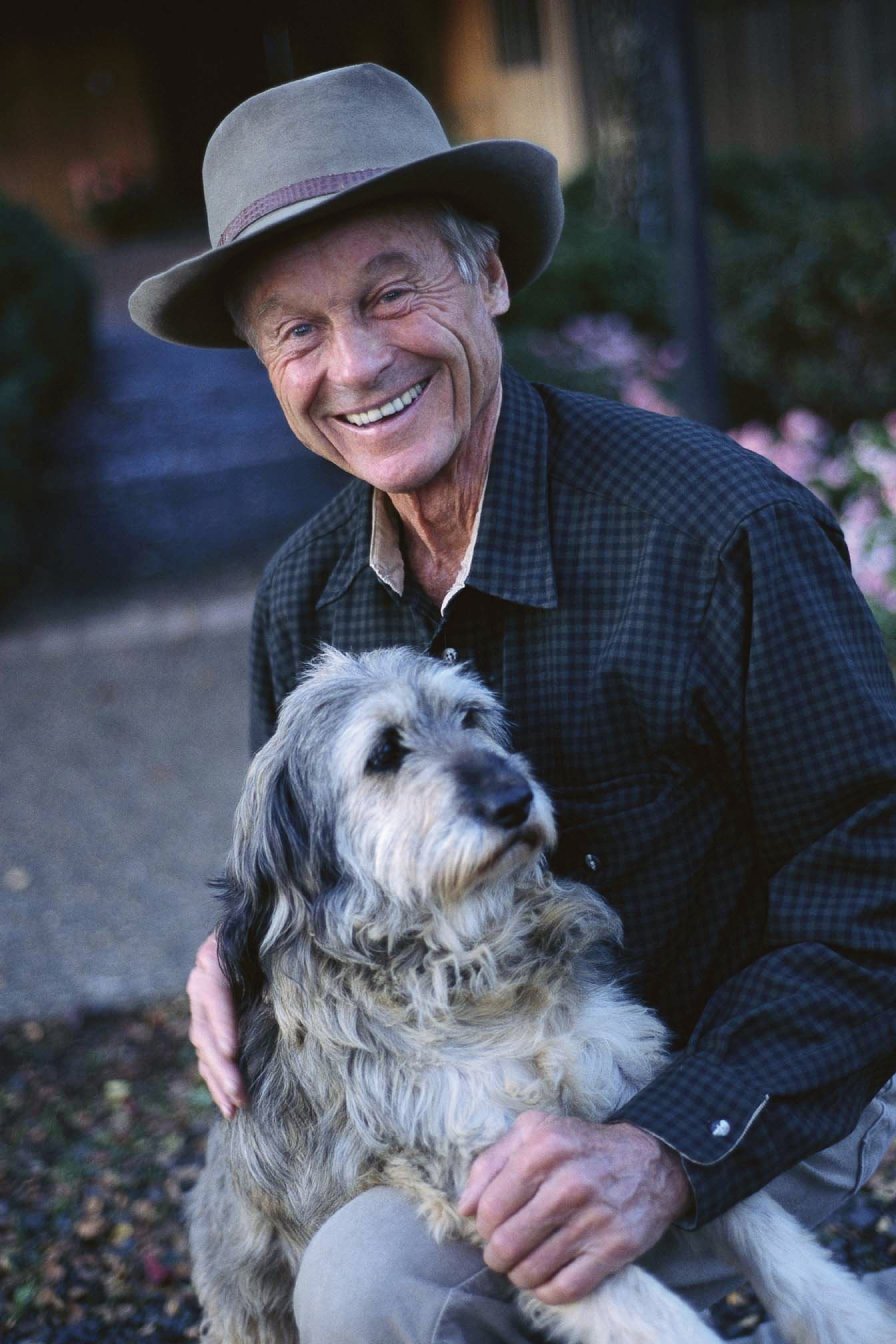 As published in the Savannah Morning News - 22 September 2013
Assisted Living vs. Staying at Home.
Are you considering the option of moving to an assisted living community or trying to stay at home?  Most people I consult with tell me they are trying to stay in their homes for as long as possible.  Here are some things to consider.
Assisted living adds a safety component to seniors living alone.  It can be the difference of life and death.  Falling is one of the most frequent accidents I see in the elderly, and falls can change your life in an instant.  If you hit your head, or land so that you cannot push an emergency button dangling for your neck or on your wrist, you may not get the life saving help you need.
I just spoke to a woman who fell in her garage and lay there all day until a neighbor across the street came home from work and saw her as he was picking up the paper from his driveway. Another client fell while her husband was out of the house, and even with an emergency device hanging from her neck, she could not activate it.  The "I've fallen and I can't get up" device is good to have, but not always the answer.  Having people checking on you frequently throughout the day, or living with you in your home, raises the odds that you will be saved.
Does your home offer a safe environment?  Some things to think about:
Are your floors level?  Are there raised thresholds that are hard to differentiate from level ground?
Do you have area rugs over carpet that present tripping hazards? 
Can you enter and exit your home safely?  Could it be adapted to allow for handicapped access?
In dim light, can you tell the difference from the floors and the walls?  Where do the floors end and the walls start?  Floor and wall colors should be contrasting to help you avoid falls.
Are your rooms arranged for safe passage?  Do you have furniture in places that can trip you?
Do you have an extra bedroom to accommodate a live-in helper, or family member to provide around-the-clock assistance?
Can you afford in-home medical care or companion services?
Do you have a bathroom that can be adapted to safely accommodate a wheelchair, walker, and ingress/egress from a shower or tub?
Is there a bedroom on the ground floor with a bath nearby?
Do your hallways allow enough room for a wheel chair or walker to safely make turns into a bedroom or bath?
Is your kitchen serviceable from a wheelchair?
Many times I am called in to do assessments, manage renovations, and stage homes for safety and maneuverability.  Some homes are easily adapted to the physical capabilities of the client, and others are not.   If not, assisted living is the beginning of a journey to a safer, healthier life, providing the support that you need.  
Assisted living communities also provide a social setting to develop friendships, while living at home can be very isolating, a common cause of senior depression.   Some see isolation as the lesser of two evils when compared to the fear of moving and the unknown.  If you could only observe the positive changes I see in my clients (and my own mother) who have moved to new communities, you would think twice about staying at home.   They are transformed - happier, healthier, and enjoying new friends and activities, with a full support system.
Additionally, seniors lose the energy and/or ability to properly maintain their homes, and when I come to list a property for sale, I discover a plethora of maintenance and repair issues that need to be addressed.  Properties deteriorate without attention, and so does the value.  
Don't let the fear of moving paralyze you.  This next step can be an exciting adventure...not the end, but a new beginning!  It can boost your social activities, lift your spirits and provide a safe environment in which to enjoy your life.  There are many communities to choose from; just take the first step.
As published in the Savannah Morning News - 28 July 2012
Possession paralysis, surprisingly, is real.
David Ekerdt, a gerontologist with the University of Kansas, was in search of answers.  He and his team wanted to know whether the sheer volume of possessions that seniors acquire over decades become an obstacle to late-life downsizing.
Specializing in senior move management and real estate services, I know how physically and cognitively daunting the process can be for my clients.  Not only are they trying to assist with packing and sorting, but making the hundreds of small decisions required to sell their home and make a move just wears them out.  To better assist my clients, I was especially interested in the outcome of Dr. Ekerdt's study.
Dr. Ekerdt acknowledged that real estate closings and apartment leases create added deadlines and greater pressure.  Coupled with the emotional element of moving, the need to unload possessions in the downsizing process can be particularly difficult for seniors.  Nobody had really documented that the need to unload possessions affected seniors' decisions about moving to more manageable quarters – until now.
Dr. Ekerdt was able to insert several questions into the continuing national Health and Retirement Study in 2010 and gathered data from almost 1,100 community-dwelling adults over age 60.  "It confirms all the anecdotal things that lawyers, geriatricians and families tell us:
Stuff can be a problem
," he said.
We're not talking about hoarding, a disorder in which the inability to dispose of even useless objects becomes extreme. This is normal clutter: 60 percent of respondents said they had more possessions than they needed. The proportion didn't vary by gender or bear much relationship to personality traits, but people who were married (more acquirers per household) and wealthier, with bigger homes, were more likely to feel "over-provisioned," probably because they simply had more space into which to stuff more stuff.
Many of the folks I talk to claim their stuff has sentimental value and the associated memories make it difficult to part with it.  But Dr. Ekerdt and his colleagues, who have conducted 100 interviews in movers' households, learned that stuff may not even be particularly treasured.  "We hear somewhat about special, cherished things, but we hear more about just quantities of generic possessions," he said. "It's a problem of volume as much as sentiment."
I've experienced this with seniors who buy in great quantities.  I might be packing their 30 rolls of paper towels, a case of liquid hand soap dispensers, loads of duplicate spices, pantry items, etc.  I attribute this phenomenon to Depression Era babies, who may have experienced rationing, and may still fear that supplies will run out!
It's not so important when people can't park in their garages or close their closet doors.  But when Dr. Ekerdt asked respondents how reluctant they felt about moving, considering the effort required to transfer or dispose of their belongings, he found that 48 percent felt "very reluctant" to move and another 30 percent were "somewhat reluctant."  That adds up to more than three-quarters of people over 60 feeling trapped, to some degree, by stuff.
Are people so afraid to leave their stuff that they forgo simplifying their lives and moving to smaller abodes?  Do they choose to age in place because they feel trapped in a larger home?  In the study, more than a quarter of these older people said their families or friends had urged them to downsize, and of those, half said that family and friends had offered to help.
Almost always, I hear from my clients that their children will want their things - their china, crystal, antiques, photo albums, etc.  The truth is, in real life, their children are Baby Boomers who already have their own stuff and are beginning to shed what they have.  Unless they are extremely sentimental (which is rare), I do not see Boomers loading up their cars and hauling Mom and Dad's beloved treasures away.  A few boxes of photos, maybe, but not much else.
Disposing of stuff is the hardest part of my job.  Dr. Ekerdt found that the proportion of seniors who had methodically disposed of possessions was not high. Only 3 percent said they had sold "many things" in the past year. "People have these 'Antique Road Show' dreams, but many of our possessions are not very salable," Dr. Ekerdt said.  Only 14 percent had given many things away to family and friends, and 23 percent had donated to a charity or community groups, probably the simplest way (though still not simple) to get rid of stuff.
In fact, the study showed that lots of people hadn't gotten rid of anything! Possession Paralysis was alive and well, and very, very real.  Their families will not be grateful when a safer or simpler home is needed, especially in response to a health crisis, and the whole job of downsizing and disposal falls to them.  Do you really want to leave this burden to your family?  REALLY?
Next week in Moving Mom…Are you sure that's a bedroom? The truth about Gross Living Area. Stay tuned!
As published in the Savannah Morning News - 21 July 2013
Ditch the Lawn Mower!  Is condo living for you?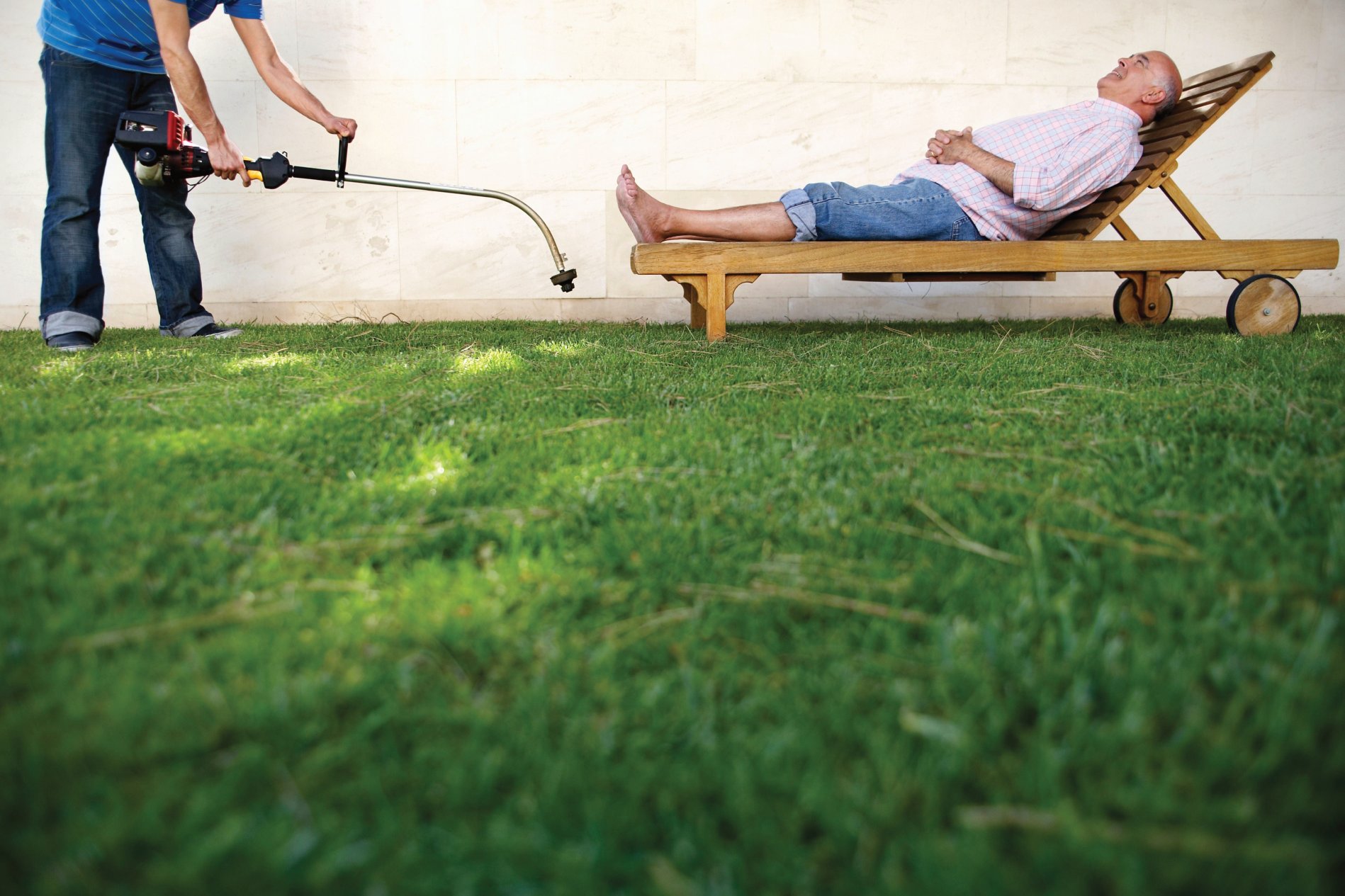 At this time of year, many of my neighbors are toiling under 98 degree heat, and above the hum of the lawn mower, I hear them swearing they want to move to a condo.   No more lawn mower…lots more golf!  

Sound familiar?  If the lure of a carefree, turnkey lifestyle appeals to you, then certainly a condo is a solution.  So, how does condo ownership differ from the home you just sold?  

First of all, know what you are buying.  The term "condominium" is actually a legal type of ownership.  People tend to use "condo" and "town houses" to describe a type of dwelling, when it actually applies to the type of ownership and/or type of dwelling and associated ownership rights.  The big difference is whether you own the land underneath the dwelling or not.  

Fee Simple ownership, as opposed to condominium ownership, includes the land under the unit.  Town homes are often sold fee simple and a survey marks the boundaries of the property included in the sale.   Many developments have common roofs and walls between units, and the owners are responsible for the maintenance of the exteriors and the landscapes within their boundaries.  Common areas are maintained by the home owner's association, but there may still be some maintenance required by the home owner.   

Some important questions related to fee simple ownership:
If your roof needs to be replaced and connects with your neighbor's roof, how is this handled?
Can the association force the neighbor to replace their roof, if needed?
Are fences your responsibility, and if so, how do you handle costs on a shared fence replacement?       

When exterior maintenance is necessary, does the association handle it, or is it your responsibility?   

Can you hire your own contractor, or must they be chosen by the association (and billed to you)?  

Condominium ownership differs from fee simple ownership in that it is an estate in real property consisting of an individual interest in an apartment, and an undivided common interest in the common areas in the development, such as land, parking areas, elevators, stairways, exterior elements, etc.  In effect, the condominium permits ownership of a specific horizontal layer of airspace as opposed to the traditional view of vertical property ownership from the center of the earth to the sky.  In other words, you own the right to the space inside the unit.  

Under individual state laws, the developer/owner of the condominium executes and records a master deed together with a condominium declaration.   The declaration is recorded, and is accompanied by a copy of the bylaws, a condominium map, floor plans and elevations.  It is important that you review these documents to make sure the rules and regulations are acceptable to you and your lifestyle.    Whether buying a condominium or fee simple dwelling, these types of ownership require a bit more due diligence than buying a single family house.  A carefree lifestyle is appealing to many and can be a great choice if you do your homework.  

Understand resale rules.  Resale of a unit may be subject to the right of first refusal of other owners.  If so, it delays the sale of the unit for a specified time period until all owners have been notified and given the time to come forward to match or better your contract offer.  If this right exists, check to make sure there are no financing pitfalls, such as the inability to obtain a mortgage for yourself or a future buyer.  

Know your total costs.  Condos are usually more reasonably priced than single family homes, but the lifestyle cost (mortgage, utilities, maintenance, and association fees) may be equal to or, in some cases, greater than those of your previous single family home.  Sometimes there are two association fees, one for the condo or townhome, and one for the neighborhood surrounding the complex.  Planned Unit Developments often include a mix of different types of dwellings, with common area maintenance required outside the complex where your unit is located.  In that case, you may be responsible for two monthly fees, rather than one.  

Can you rent out your unit?  Check the association documents.  Rental of units is often restricted by length of lease, or by how many times a unit may be leased within a year.  This controls the transient nature of rentals, and keeps the full-time residents happy.  Also, if a development goes beyond the allowable rented percentage of units, lenders will not approve mortgages, which affect re-sales and thus values.  If home owners agree, diligent association managers can control the number of rentals permitted in order to comply with lender requirements.  

Check minutes to Association Meetings.  You'll learn a lot.  Check a few months back to know what the issues are with the association.  

Are there any outstanding assessments?  During your due diligence, make sure the seller of your unit is up to date on all assessments and ask the association manager if there are assessments under consideration.  Outstanding assessments don't have to be a deal killer, and should be negotiated with the seller before you close.  

How many owners are past due on Home Owner's Dues?  Too many delinquent owners can bankrupt an association.  Be sure to ask the question, and review the budget.  Not a budget whiz?  Ask your accountant to review it and give their opinion of solvency.  

We, as Realtors®, can guide you through the process and help get you the information you need to make an informed choice.  So, if you are ready to simplify your life, get rid of the lawn mower and let's start packing!    

Next week in Moving Mom…Possession Paralysis – Do You Feel Trapped by Stuff?  Stay tuned!
As published in the Savannah Morning News - 14 July 2013
Working with hoarders – oh my! Part III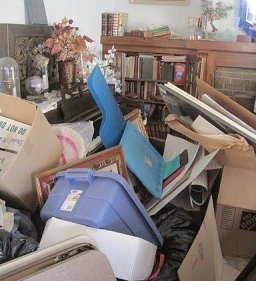 For the last two weeks, we have looked at various hoarding characteristics, levels of hoarding, and discussed the dilemma we find ourselves in when a hoarder must be moved to a downsized home or to assisted living. 
Most often, family members, estate attorneys or financial planners contact me to help them with cleaning out a home, moving the occupant and ultimately selling it.  Sometimes the elderly parent or occupant is still living there, but in dangerous and unsanitary surroundings.

I have seen every kind of hoarding situation:
too many papers/newpapers
vast "collections" of treasures
trash piled everywhere
water issues
broken pipes, roof leaks and toxic mold
flea, bug and rodent infestations
multiple animals left behind to fend for themselves
furniture stacked everywhere

My experience is that even if the hoarder is unsafe in their home and their health has deteriorated, their fear of losing their stuff overrides what is ultimately in their best interest:  moving.  It seems no amount of coaxing on the part of the family makes a difference, and although we can discuss the need to make it happen, the parent refuses to move.  It is often a catastrophic event that forces the move, such as an accident, a life threatening illness or death of the occupant.

There is no easy way to force a move, but when trying to help a hoarder agree to move to a safer environment, here are some ideas that have worked for me and other move managers:

Paper hoarders:  we move the person and the piles to the new residence and put it reasonably back the way we found it.  Piles can be labeled, photographed and organized so that the hoarder is again surrounded by the same piles that were moved.  If space in the new place is an issue and this is not possible, renting storage to hold the boxes is an alternative solution.  The occupant can be moved to assisted living and the parent has the peace of mind that their treasures are still there.  For reassurance, they can even visit the storage facility from time to time.  Seem drastic?  Maybe, but the psychological state of the parent must be considered when dealing with this disorder.

Collections of treasures:  I met with a woman who had dishes piled in every room.  It was not an unsafe situation, but there were hundreds of stacks of dishes, all in hues of blue, and very important to her.  Her daughter was desperate to move her to an assisted living community, and the new place would not fit the dishes.  We decided to take a sample of each place setting and combine them, then sell the rest.  Her mom was satisfied that she could still have the dishes she had chosen, but not have to take the full sets.  We showed her pictures of mix-and-match table settings in some of the latest magazines and that did the trick.  This can apply to other collections as well – keep a sampling and sell the rest.

Also, for legitimate collections, there are professionals who can assess their value, and sometimes selling the collections for a nice amount of money is attractive to a hoarder.

Furniture:  This depends on what we find.  If there are antiques, we call in antique specialists to determine the value and the best way to sell the pieces.  Consignment or auctions are usually the way to go, and again, the parent may agree to sell if the value is there.

Not antiques?  For high-end furniture, consignment or estate sales are an option.  If the furniture is not necessarily valuable, but usable, it may be consignable, or there are auction companies that will pick it up and sell it for you.  If selling it is possible, putting it in storage is an option.

Piles of trash:  Bag it up in black construction bags.  Simply put, if it is not toxic, move it to the next home.  If there is no room, consider storage.  I know this sounds crazy, but it can facilitate the move and keep the parent or client from having psychotic repercussions.   The goal is to make the move happen, right?

Animals:  This is where I draw the line.  Neglected animals are a serious situation.  The psychological well being of the occupant is secondary to an unsafe environment created by unsanitary conditions, affecting the health of the occupant and the animals.  The proper authorities should be contacted and the animals and occupant should be removed from the unhealthy house.  A Hazmat crew will need to clean out and treat/sterilize the home before it can be sold.   

In hoarding cases, project management is always involved, and once the occupant has moved out, preparing the house for sale is the next step.   The level of hoarding, and whether the property has been damaged in the process, will determine the amount of work to be done.  The process can be a daunting endeavor for the hoarder and the family, but it can be done.  Patience, compassion, and professional help will ensure a successful outcome, one step at a time.

Next week in Moving Mom…Ditch the lawn mower!  Is condo living for you?  Stay tuned!
As published in the Savannah Morning News - 7 July 2013
Working with hoarders – oh my! Part II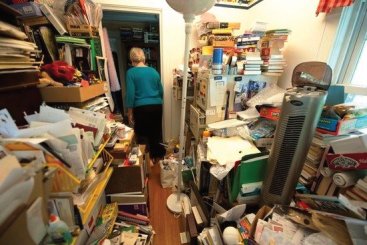 Last week we cracked open a door on the subject of hoarding and I mentioned there are many types.  The toxic hoarders, requiring Hazmat suited professionals to do everything but tear the house down, are thankfully few and far between.  Today, we will explore problems associated with hoarding and the levels of hoarding that we face in the real estate and move management business.  
In the last 5 years, with foreclosures and short sales being a significant part of our real estate world, we Realtors® have experienced trashed or neglected homes, some with animals left behind, and many that require professional clean out.   These environments create dangerous issues, such as flea, bug and rodent infestations, unsanitary conditions, water leaks with the inevitable mold issues, coupled with lots of stuff left behind. 

When you combine all of the above, it's a toxic home, and we have tackled this type of situation though managing roof /plumbing/water leak repairs, mold remediation, bug and flea treatments, rodent capture, all followed by the eventual clean out of the house when it is safe to do so.  

According to Randy Frost, PHD, with the International OCD Foundation, hoarding is a complex disorder that is made up of three connected problems: 1) collecting too many items, 2) difficulty getting rid of items, and 3) problems with organization. These problems can lead to significant amounts of clutter which can severely limit the use of living spaces, pose safety and/or health risks, and result in significant distress and/or impairment in day-to-day living.  

Collecting Too Many Items: 

Too much shopping is the most common way that people who hoard collect items—3 out of 4 shop too much.
Roughly 1 in 2 people who hoard report excessively collecting free things.
The collection can also occur without any effort—for instance, food wrappers or the packing material that comes with new purchases.

Difficulty Getting Rid of Items:

The hallmark of hoarding behavior is not being able to let go of things. Throwing away, selling, giving away, or even recycling are very difficult for people who hoard.
While, to most people, the objects saved may seem worthless or worn-out, in truth, people who hoard usually can't let go of anything and often have homes filled with otherwise useful items that are buried under the piles.
The reasons for saving these things are largely the same as for the reasons people who don't hoard things. The most frequent reason for saving things is to prevent waste, followed by informational content, emotional attachment, and finally, liking the way something looks or feels.
Some people who hoard believe they can get rid of items, but the process is so time-consuming they often give up, leaving the clutter to grow.
Clothes, newspapers and books are the most commonly hoarded items, but the list can include almost anything.

Disorganization:

In addition to collecting too many items and the difficulty getting rid of items, most people with hoarding problems can't organize their possessions. These problems may be associated with information processing, problems with attention, categorization, and decision-making.
Attempts at organizing usually result in hours of moving possessions from one place to another without any effective result.
The disorganization results in piles of possessions throughout the home that consist of mixtures of worthless and valuable items, complicating attempts to de-clutter.

Recognition of the problem: ·        

Not realizing the seriousness of hoarding is common among people who hoard.

Five Levels of Hoarding:  According to the National Study Group on Chronic Disorganization (NSGCD), there are five levels of hoarding that are outlined by the NSGCD Clutter-Hoarding Scale. Each level is defined according to several parameters, including:
condition of the building
number of pets and how well they are being cared for
presence of pests such as rodents or insects
whether or not the rooms of the residence are usable
accessibility of doors, hallways and staircases
sanitation and cleanliness of the residence

Level I- A normal or standard house with accessible doors and stairways, minor evidence of pet accidents, a slight presence of insects or rodents, some clutter but not excessive, and normal safe sanitation with no odors.

Level II- One of the exits is blocked, and one major appliance, heater or air conditioner has not worked for more than six months; there is pet odor and pet waste, limited care of fish, reptiles or birds, and moderate evidence of insects and rodents. The use of more than 2 of the rooms is prevented by clutter, and passageways are somewhat narrowed. There is little evidence of house cleaning activity such as sweeping or vacuuming, and moderate amounts of mildew in kitchens and bathrooms. Food preparation surfaces are soiled, garbage cans overflowing, and there are noticeable odors.

Level III- Clutter is seen outside the house, there are at least two non-functioning appliances, unsafe use of extension cords, and slight structural damage to the house. One to three pets exceeds limits set by the Humane Society (not counting litters of puppies or kittens that are being well taken care of.) There are unmaintained aquariums or bird cages, audible evidence of rodents, an infestation of fleas, and moderate amounts of spider webs. Hallways and stairs are constricted, and one bedroom or bathroom is unusable due to clutter. Hazardous substances such as broken glass or spilled chemicals are present. The house has not been cleaned and there is dust, obviously unchanged bed linens, excessively soiled surfaces, garbage and dirty laundry throughout the house.

Level IV- The house has structural damage, mold and mildew, damaged walls, electrical hazards and a backed-up sewer system. Four animals exceed Humane Society limits, and there is animal waste, pet dander, spider webs, and evidence of wild animals such as squirrels, bats or raccoons inside the house, as well as an infestation of fleas and lice. The occupants are unable to use the bedrooms, and are sleeping on the couch or floor. There are hazardous materials and flammable material in the living area. No clean dishes can be found, and there is rotting food in the kitchen.

Level V- The house is basically unlivable. There is structural damage, no water, power or sewer, standing water, and excessive hazardous materials being stored. Obvious rodent and insect infestations are present, the bathroom and kitchen are unusable, the occupant may or may not be sleeping in the house, and there is human waste and rotten food present.

These definitions of the levels of hoarding are helpful for professional move managers or organizers and mental health professionals or social workers to determine what type of intervention or treatment is appropriate. We will continue to explore what to do when you or a family member is faced with a hoarding situation and ways to tackle the toughest move.

Next week in Moving Mom…Working with Hoarders, Part III, oh my!  Stay tuned!
As published in the Savannah Morning News - 30 June 2013
Working with hoarders – oh my!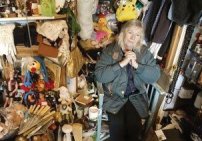 Hoarding has become a popular subject, written about in magazines and is even the focus of television reality shows.  This is the first of a two part series, as we explore hoarding from a real estate and move management perspective.   
It is often a source of embarrassment for the person who suffers from this disorder, and is always frustrating for the family members who spend their lives trying to "fix" the situation.  I have spent quite a bit of time studying the subject, and this psychological condition is very real, requiring professional treatment to effectively help individuals with hoarding disorders. 

In the past, hoarding was regarded as an obsessive compulsive disorder; however the medical community now recognizes the disease as one that has earned its own category.  I am not a doctor, so my intent is not to write from a medical point of view, but as a Realtor® and Move Manager.  From time to time, I do face the challenge of selling a hoarder's property and relocating them to another home.   

All the hoarders I have met are single.  This disease does not always manifest itself in obvious ways until the hoarder is older, so later in the marriage, spouses lose patience with it and cannot live in the condition they find themselves.  They divorce, and the children, feeling helpless to cure the problem, distance themselves as well.  It can be a very sad and lonely existence for some hoarders, but others can hide the disorder by keeping people from entering their homes.  They can simply go about their lives on the outside without the world knowing.  

My first point of contact is usually with the adult children, attorneys or even financial planners trying to help their client.   Most often the "client" is not the hoarder, but they are obviously the fragile part of the puzzle that must be considered.  

The move is initiated because of concerns for the hoarder's safety, and usually motivated by physical ailments that require assisted living.  With children, there is always frustration expressed on the other end of the phone, and embarrassment to have to bring an outsider into the mix.  It is difficult for them to expose the situation, but I assure them that in my profession of selling homes and moving people, there is very little I have not seen.  

When I am called to list a home for sale, the family secret is out, and the hoarder must expose their condition to me.  I become the obvious threat to their continued way of life, and the comfort they feel surrounded by their stuff.   Upon entering the property, I am not only assessing the home, but I am also considering the owner.  Removing a person from their home, throwing away all their "treasures", and simply expecting them to adjust, is not reasonable.  This remedy, as simple as it seems, can cause psychological damage.  Care must be taken to ease the concerns and fears that hoarders feel when threatened by this situation.  

There are many forms of hoarding, so when I enter a home I am also assessing the environment; is it safe for me and my crew to be there?  My job is to move the parent to a new location, then prepare the house for sale and get it sold. 

If the house is toxic, however, our safety and health become the primary concern.  Yes, I have turned down toxic jobs, and will continue to do so if we are in danger.  The only solution is to call in a company who covers themselves with protection against air born and physical hazards.  Once the house is cleaned out, we can perform our duty to get it sold. 

Fortunately, most of the hoarding situations I see do not require hazmat suited professionals, and we can handle the task.   So how do I approach these situations, and what are some of the solutions for successful moves with minimal collateral damage?  Next week I'll describe some of my experiences, and how they were handled.  

Next week in Moving Mom…Working with hoarders, Part II – Oh my!  Stay tuned!
As published in the Savannah Morning News - 23 June 2013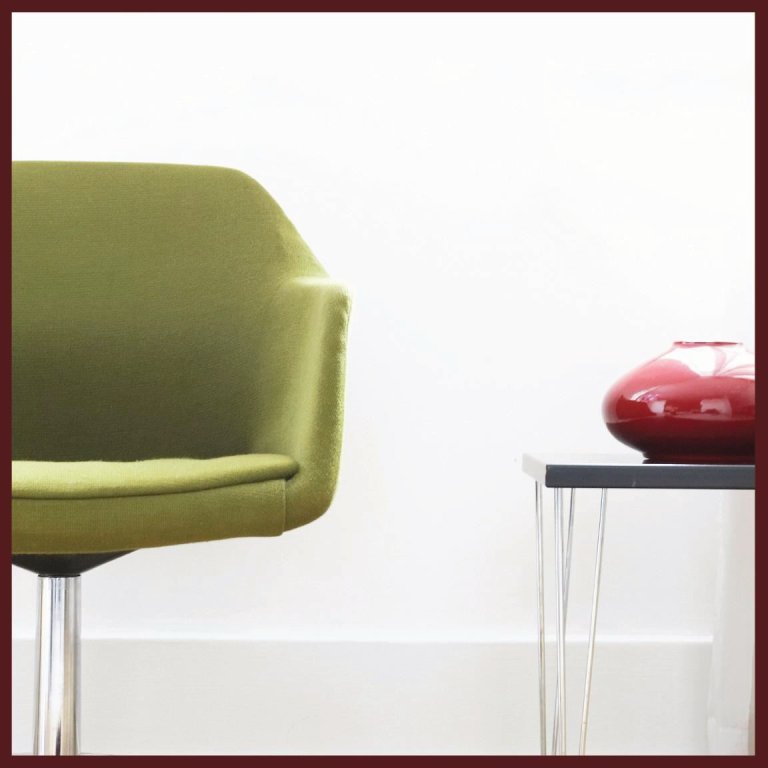 Embracing the old – go Retro!
What if my home is hopelessly out of date?  Realtors frequently face the dilemma of helping a client sell their home that has not been updated since the 50's, 60's or 70's. 
When there is no budget for changing out counter tops and appliances, and major renovations are out of the question, then embrace it!  Going Retro has its own charm, and you can work with it instead of working against it.  And, believe it or not, the look is making a comeback!  
Oh drats, you say, I hated avocado green and harvest gold the first time around…but doesn't it always recycle with a twist?  You can stage an outdated home by blending the old charm with new clean, crisp, modern details and accessories.  
Cleanliness can make the difference when pulling off a retro look.  If the flamingo pink bath tile is mildewed and the grout is cracked or yellowed, the bath will just look old.  But whiten it up and caulk the cracks, and now you have something to work with.   
Eliminate the issues you can change…wall paper borders are out.  And, so is most wall paper.  The dusty blues and rose pinks from the 80's and 90's are not retro, just out of date.  Wall paper can be removed with an equal mixture of Downey and water in a spray bottle.  Non-toxic and safe, this good smelling concoction is my answer to removing wall paper and borders.  Next, clean the walls and you are ready for paint.   
When I am showing a home to prospective buyers, I always advise my clients to not turn down a house because of the color of the carpet or paint.  Still, it's best to go neutral when repainting the walls, as most buyers will not object to a clean, beige look since it goes with anything.  It's the easiest thing to change and the least costly, so once the wall paper is down, choose a new neutral:  beige or tan, off-white, taupe or gray, greige (a blend of gray and beige) or grawn (a blend of gray and brown), and make it pop with some white trim paint.  
Are there hard wood floors hiding under old carpeting?  Seriously consider ripping it out and refinishing the floors, as this is a prime asset!   Are the mirrors in the bath turning from age?  If it is just the edges, consider using trim boards to "frame them", and paint them with matching white trim color.  
Removal of draperies that are worn or dated, but not vintage or retro, will give a room a fresh look.   Another plus, taking down old drapes, removing carpeting and adding a new coat of paint will help eliminate odors, such as smoke or pet smells, from the home.  Smelly homes are hard to sell, and we have been in plenty where buyers turn on their heels and exit quickly.  
Here are some tips for showcasing a Retro home: 
Bare windows are better than dated curtains
Slip covers can give a room a new look
Buy new throw pillows or cover existing ones
Eliminate the 80's or 90's…it's neither vintage or retro
Select the retro pieces carefully
Use larger but fewer accessories
Yes, pink flamingos are definitely retro! 
A stager and handyman can easily handle everything that we have mentioned in this article, with the exception of installing new carpet and refinishing wood floors.  
Any home can be improved with these fairly easy remedies, so before you list, spruce it up.  These relatively inexpensive suggestions will help sell your home and get you moving!  

Next week in Moving Mom…Working with hoarders – oh my!  Stay tuned!
As published in the Savannah Morning News - 16 June 2016
Does your house pass the "Hotel Test"?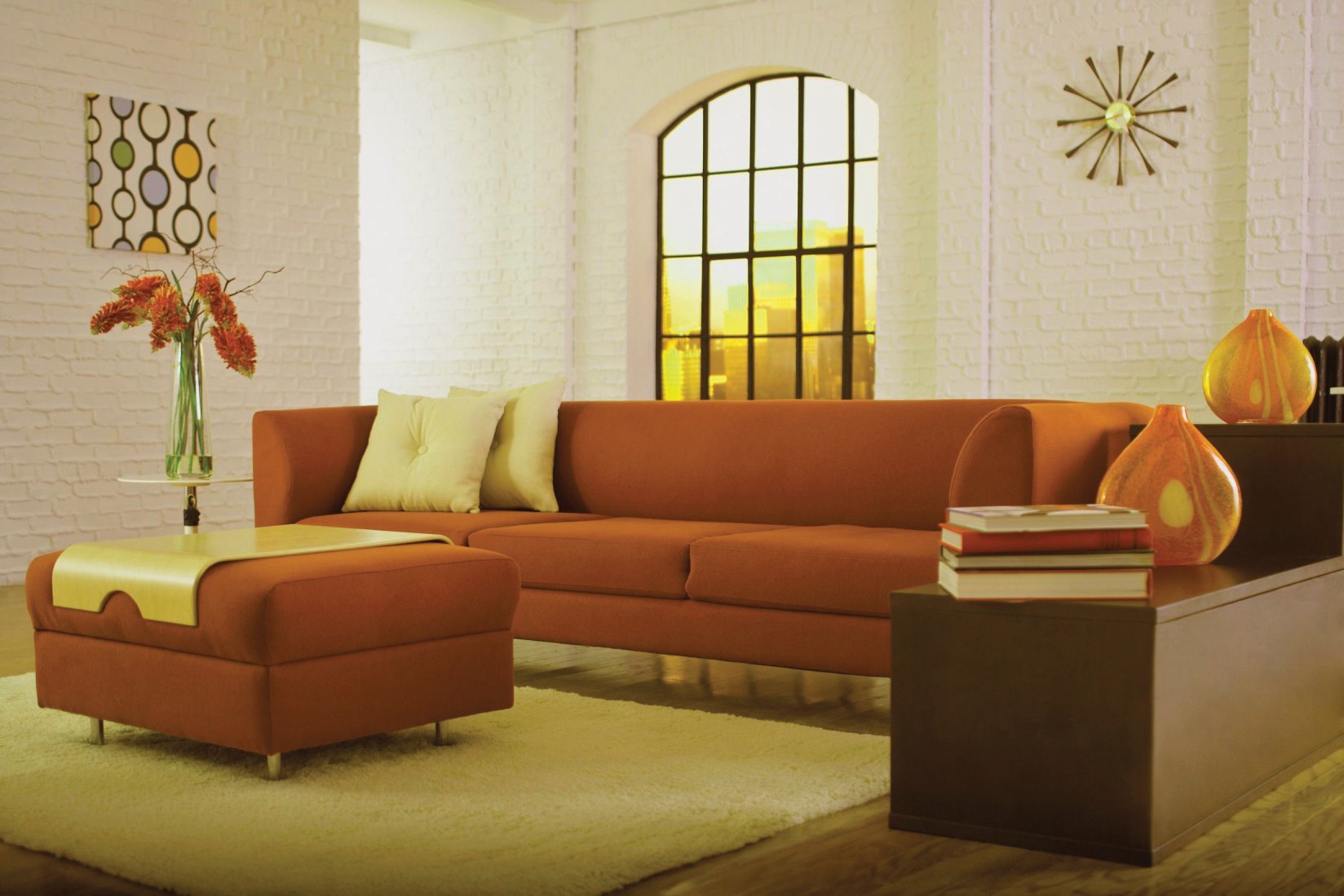 Staging your property, inside and out, can make the difference between selling your house or not.  But do you know the philosophy behind staging and why it works?  
Adopting the "Hotel Philosophy" is another way of looking at this concept.  In a hotel, you carry in a small bag of personal belongings.  Everything else you need is there and no unnecessary items are cluttering up the space.  Staging defines living space and how to use it.   

As I mentioned last week, space is a commodity, a luxury.  Staging for space will showcase the house, rather than the contents of the dwelling or the personality of its inhabitants.  Open space makes a house more attractive to buyers.   

Can a buyer envision living their lives in your home?  Not if it is full of your photos, your personal collections, your stuff.  It gets in the way of a potential buyer's vision of that space belonging to them.  

When I stage a home, it is for one of two reasons:  to live, or to sell.  

Staging to live will allow the inhabitants' personalities to shine through…creating an aesthetically pleasing, comfortable environment that reflects the particular needs, interests, tastes and lifestyle of the family members.  It is NOT what I do when I am staging to prepare a house for sale.  

Staging to sell is quite the opposite…itcreates an environment in which the buyers can visualize themselves in your home, and how it will meet their needs and fulfill their desires.  

So, as we get back to the basics of how to reach this goal, here are a few tips to help you achieve the Hotel Feel:  

1.  Everything is neat, clean and nothing is out of place.

2.  Life is pared down to the essentials.

3.  Remove personal mementos, photographs, refrigerator magnets and the like.

4.  Every activity has a defined area:  sleeping, eating, storage, watching TV, etc.  

I have mentioned in other staging articles that most homes I stage could lose 50 percent of the furnishings and furniture to reach this goal.  I don't mean to "empty" the house, but depersonalize, de-clutter and expand the space visually through the use of less stuff.  Become a minimalist, where less is best.  

We all know that stuff creeps in over time, and a stager can look at your home with a fresh set of eyes and an objective point of view.  In fact, if you leave the house, your stager will have an easier time of it!  Give them the license to pack up your collections, move your furniture to the garage or a storage unit, and work with only what they need to create the environment necessary to sell the house.  

Oh no, you say, I can't give up my things.  I always tell my clients, if we start packing now, you are closer to your goal.  As we stage, we also pack for the move.  Perhaps your next home will be large enough to keep it all.  If not, it's a great time to start paring back and selling, donating, and/or consigning items that you can't take with you.   

Floor planning for the next place is an invaluable tool to help make decisions on which furniture to keep.  A professional stager can help you with floor planning as well.  This is the single most important step in any move…it is my road map to success and I would not consider doing a move without it.   

So, as you stage your home does the house pass the "Hotel Test"?  Can a buyer imagine bringing in their personal items and making your house their home?  If so, you have increased your chances of selling it faster, and at a better price.  

Next week in Moving Mom…What if my home is out of date?  Stay tuned!
As published in the Savannah Morning News - 26 May 2013
"Visually" expand your interior spaces.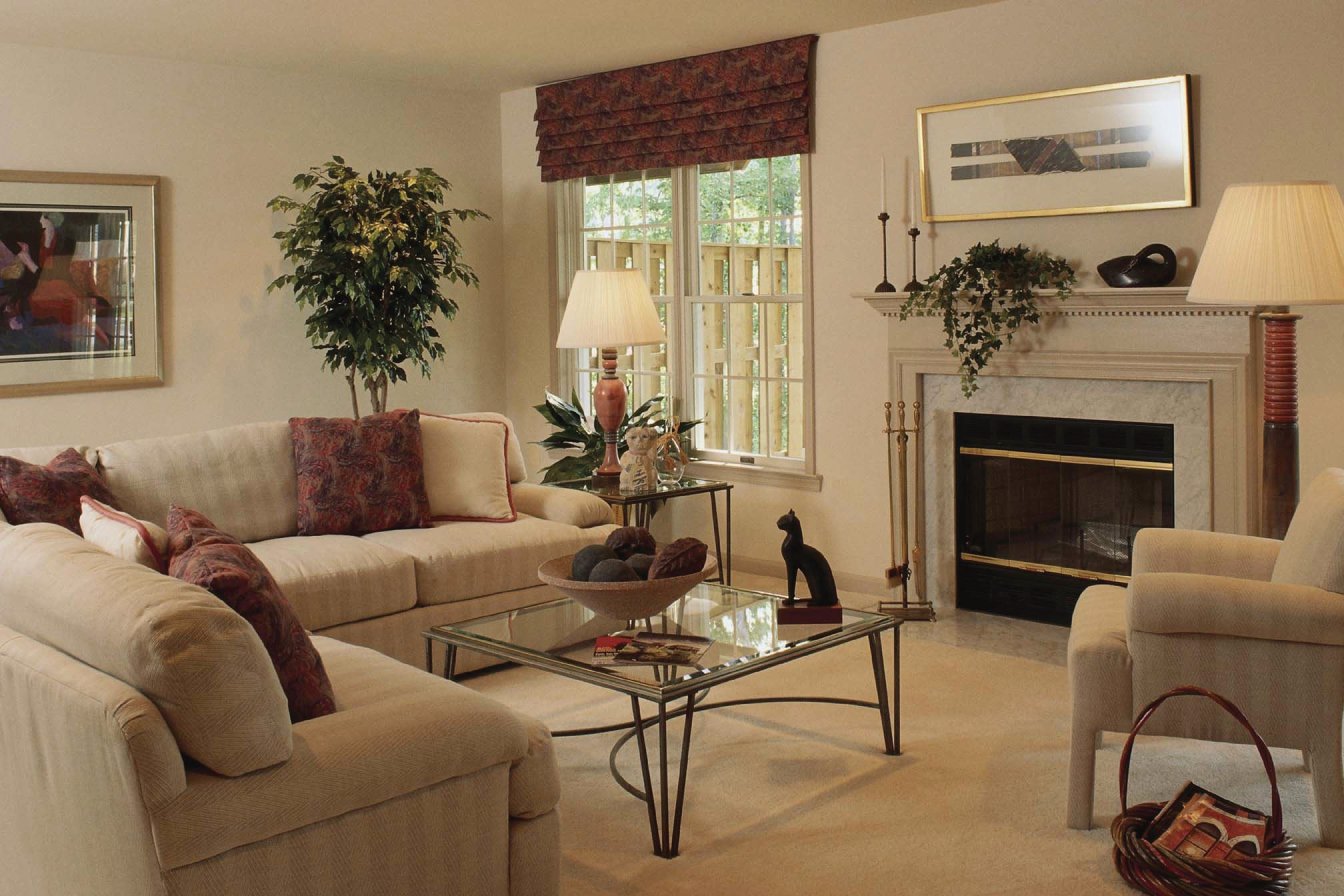 In real estate speak, "cozy" means small, and "spacious" means large.  So, how do you make "cozy" seem "spacious", which appeals to more buyers?  Here are some tricks of the trade…  
Let there be light!  Brighter interiors are more compelling, more spacious, more attractive.  Lighting dark corners expands a room and visually makes it look larger.  Add lamps or accent lighting to fix dark spaces or create visual drama.  I recommend 3 light sources for average size rooms, not only for safety and convenience, but for aesthetics.  Many buyers are light sensitive, and if windows are limited, lighting visually opens up a room.  

Clean the windows and light fixtures.  Dirty windows obstruct light.  Buyers will see how well kept the house is when the windows are clean and they can see out.   Clean light fixtures will also set the stage for a brighter home.  Additionally, when a buyer is house hunting, they are noticing which ones are clean and well kept.  It makes a difference! They may choose yours over another because if your windows are clean, they may assume your house has been well maintained. 

Keep the ceiling lifted.  High ceilings are the norm in today's newer homes.  If your ceilings are low, do not paint them a dark color, as it visually lowers the ceiling more.  Keeping it light or white will make it seem higher.  High ceilings can take a contrasting color, and in some small rooms, it is advantageous to "lower" the ceiling, especially if it seems to go straight up like a tower.  However, most older homes do not have this issue, so keep the ceilings light.  

Paint the room a light color.  Light colors help make a room look larger.  They seem to expand space by reflecting light.  Just as in a low ceiling, painting your walls a light color will help change a "cozy" room into a more spacious environment.  

Open the curtains, shades and blinds.  Let in the light!  Many buyers will immediately open window treatments as soon as they enter a house.  I try to train my sellers to prepare the house for showing by opening all windows and blinds, and turning on lights and soft music before leaving their home.  Also, if a buyer wants a view, they will want everything open so they can see the view from each room.  

Start packing!  Remove most of what is on the counter tops and tables.  De-cluttering will help make a room look sleeker and larger.  Simply put, too much stuff makes rooms look over-crowded.  

Remove some furniture.  When I am staging a home, many times I can remove half the furniture and it makes the rooms look larger.  Sell, donate or consign it, but if selling your home is your intent, de-furnishing is often needed.  

Stage it.  Okay, I've said this before, and I'll say it again.  Un-staged homes are a dime a dozen, and the Multiple Listing Service is flooded with them.  If you want to know what I mean, look on Realtor.com and see for yourself.  Check out the photos and look at the difference between a staged and un-staged home.  Realtors® must be honest with their sellers and let them know staging is a part of getting a home ready for sale.  If a home needs it and the Realtor® doesn't say so because they fear hurting the seller's feelings, they are doing the seller a disservice.   

Furniture placement can make a room appear substantially larger.  Or it can cut rooms in half and/or make them look packed and small.  Staging can include rearranging and removing some furniture.  I often hear sellers tell me they did not know their furniture could look so good, that they never thought of placing certain pieces where I arranged them.  Because we all get used to seeing things a certain way, another set of eyes can provide new ideas.   

So take another look at your home.  How does it appear to buyers?  Are you thinking about listing it for sale or concerned because it has been on the market for a long time, unsold?  Once your home is well lit, painted appropriately, staged and cleaned, new pictures should be taken.  And, of course you know, pictures speak a thousand words…need I say more?   

Next week in Moving Mom…Don't Skimp on Repairs.   Stay tuned!
As published in the Savannah Morning News - 10 March 2013
Finding the Perfect "Last" Home
Whether you are looking for a vacation home that will become your retirement dream come true, or you want to downsize to simplify your life, or you have a large family that wants to visit all at the same time, there are things to consider when choosing your "last" home. 
Last week we began to discuss certain structural qualities to look for when buying a last home.  A home where you can age-in-place should include wide doorways, clear space for wheelchair mobility, barrier free entrances, with provisions that can be made for features to be adapted as needed.  Ideally, these changes should be able to be made quickly and easily.  For example, bathroom walls may be designed with additional supports for the future installation of grab bars. Cabinets under sinks can be designed to be removable whereby the storage space under the sinks can be utilized for knee space should a wheelchair become necessary.
Essential features to look for are a zero-step entrance, accessible hallways, and bathrooms with doors wide enough for a wheelchair user to enter. Such features can help you adapt should your needs change due to a disability or reduced mobility.
What you want to avoid is becoming trapped in your home or locked out because of a disability that prevents you from being able to physically access your home. Assistive technology, such as environmental control units that allow a person with a disability to turn on and off lights, answer the telephone, and open the door can increase independence. Home modifications, such as ramped porches and bathrooms equipped with grab bars and bath chairs can provide for safety and independence as your needs change.
What we are essentially talking about is Universal Design: 
"Universal Design is the design of products and environments to be usable by all people, to the greatest extent possible, without the need for adaptation or specialized design." (Center for Universal Design, North Carolina State University).
There are published guidelines, which can provide you with standard dimensions and features such as door widths, clear space for wheelchair mobility, countertop heights for sinks and kitchens, audible and visual signals, grab bars, switch and outlet height, and more.  There are also builders and architects that specialize in Universal Design and aging in place.  Many times, an existing home or your vacation home can be modified to accommodate aging in place solutions.  Within our network, we can put you in touch with all the right people to make sure your last home is the right choice for your future.
For the next few weeks in Moving Mom…Choosing the Right Active Community!  For those looking for fun, action and sports, we'll cover what to look for, and what Savannah has to offer…Stay tuned! 
/