Shopping Cart
Your Cart is Empty
There was an error with PayPal
Click here to try again
Thank you for your business!
You should be receiving an order confirmation from Paypal shortly.
Exit Shopping Cart
As published in the Savannah Morning News - 23 June 2013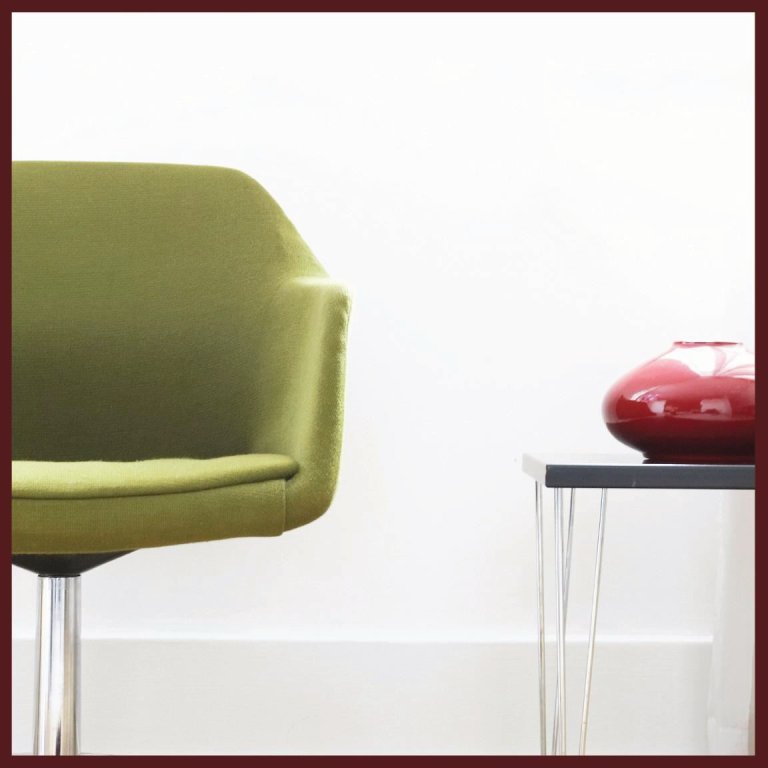 Embracing the old – go Retro!
What if my home is hopelessly out of date?  Realtors frequently face the dilemma of helping a client sell their home that has not been updated since the 50's, 60's or 70's. 
When there is no budget for changing out counter tops and appliances, and major renovations are out of the question, then embrace it!  Going Retro has its own charm, and you can work with it instead of working against it.  And, believe it or not, the look is making a comeback!  
Oh drats, you say, I hated avocado green and harvest gold the first time around…but doesn't it always recycle with a twist?  You can stage an outdated home by blending the old charm with new clean, crisp, modern details and accessories.  
Cleanliness can make the difference when pulling off a retro look.  If the flamingo pink bath tile is mildewed and the grout is cracked or yellowed, the bath will just look old.  But whiten it up and caulk the cracks, and now you have something to work with.   
Eliminate the issues you can change…wall paper borders are out.  And, so is most wall paper.  The dusty blues and rose pinks from the 80's and 90's are not retro, just out of date.  Wall paper can be removed with an equal mixture of Downey and water in a spray bottle.  Non-toxic and safe, this good smelling concoction is my answer to removing wall paper and borders.  Next, clean the walls and you are ready for paint.   
When I am showing a home to prospective buyers, I always advise my clients to not turn down a house because of the color of the carpet or paint.  Still, it's best to go neutral when repainting the walls, as most buyers will not object to a clean, beige look since it goes with anything.  It's the easiest thing to change and the least costly, so once the wall paper is down, choose a new neutral:  beige or tan, off-white, taupe or gray, greige (a blend of gray and beige) or grawn (a blend of gray and brown), and make it pop with some white trim paint.  
Are there hard wood floors hiding under old carpeting?  Seriously consider ripping it out and refinishing the floors, as this is a prime asset!   Are the mirrors in the bath turning from age?  If it is just the edges, consider using trim boards to "frame them", and paint them with matching white trim color.  
Removal of draperies that are worn or dated, but not vintage or retro, will give a room a fresh look.   Another plus, taking down old drapes, removing carpeting and adding a new coat of paint will help eliminate odors, such as smoke or pet smells, from the home.  Smelly homes are hard to sell, and we have been in plenty where buyers turn on their heels and exit quickly.  
Here are some tips for showcasing a Retro home: 
Bare windows are better than dated curtains
Slip covers can give a room a new look
Buy new throw pillows or cover existing ones
Eliminate the 80's or 90's…it's neither vintage or retro
Select the retro pieces carefully
Use larger but fewer accessories
Yes, pink flamingos are definitely retro! 
A stager and handyman can easily handle everything that we have mentioned in this article, with the exception of installing new carpet and refinishing wood floors.  
Any home can be improved with these fairly easy remedies, so before you list, spruce it up.  These relatively inexpensive suggestions will help sell your home and get you moving!  

Next week in Moving Mom…Working with hoarders – oh my!  Stay tuned!
As published in the Savannah Morning News - 16 June 2016
Does your house pass the "Hotel Test"?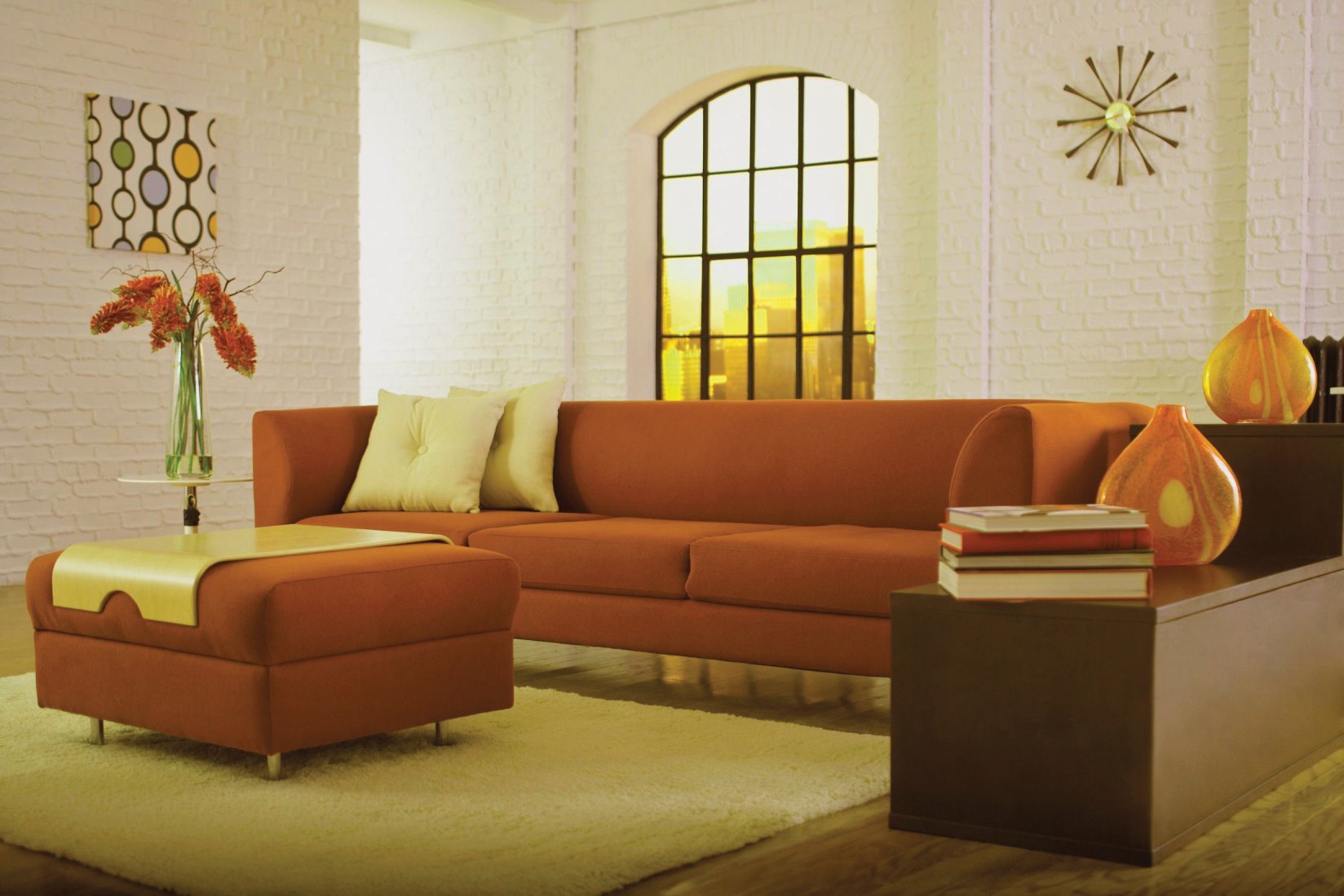 Staging your property, inside and out, can make the difference between selling your house or not.  But do you know the philosophy behind staging and why it works?  
Adopting the "Hotel Philosophy" is another way of looking at this concept.  In a hotel, you carry in a small bag of personal belongings.  Everything else you need is there and no unnecessary items are cluttering up the space.  Staging defines living space and how to use it.   

As I mentioned last week, space is a commodity, a luxury.  Staging for space will showcase the house, rather than the contents of the dwelling or the personality of its inhabitants.  Open space makes a house more attractive to buyers.   

Can a buyer envision living their lives in your home?  Not if it is full of your photos, your personal collections, your stuff.  It gets in the way of a potential buyer's vision of that space belonging to them.  

When I stage a home, it is for one of two reasons:  to live, or to sell.  

Staging to live will allow the inhabitants' personalities to shine through…creating an aesthetically pleasing, comfortable environment that reflects the particular needs, interests, tastes and lifestyle of the family members.  It is NOT what I do when I am staging to prepare a house for sale.  

Staging to sell is quite the opposite…itcreates an environment in which the buyers can visualize themselves in your home, and how it will meet their needs and fulfill their desires.  

So, as we get back to the basics of how to reach this goal, here are a few tips to help you achieve the Hotel Feel:  

1.  Everything is neat, clean and nothing is out of place.

2.  Life is pared down to the essentials.

3.  Remove personal mementos, photographs, refrigerator magnets and the like.

4.  Every activity has a defined area:  sleeping, eating, storage, watching TV, etc.  

I have mentioned in other staging articles that most homes I stage could lose 50 percent of the furnishings and furniture to reach this goal.  I don't mean to "empty" the house, but depersonalize, de-clutter and expand the space visually through the use of less stuff.  Become a minimalist, where less is best.  

We all know that stuff creeps in over time, and a stager can look at your home with a fresh set of eyes and an objective point of view.  In fact, if you leave the house, your stager will have an easier time of it!  Give them the license to pack up your collections, move your furniture to the garage or a storage unit, and work with only what they need to create the environment necessary to sell the house.  

Oh no, you say, I can't give up my things.  I always tell my clients, if we start packing now, you are closer to your goal.  As we stage, we also pack for the move.  Perhaps your next home will be large enough to keep it all.  If not, it's a great time to start paring back and selling, donating, and/or consigning items that you can't take with you.   

Floor planning for the next place is an invaluable tool to help make decisions on which furniture to keep.  A professional stager can help you with floor planning as well.  This is the single most important step in any move…it is my road map to success and I would not consider doing a move without it.   

So, as you stage your home does the house pass the "Hotel Test"?  Can a buyer imagine bringing in their personal items and making your house their home?  If so, you have increased your chances of selling it faster, and at a better price.  

Next week in Moving Mom…What if my home is out of date?  Stay tuned!
As published in the Savannah Morning News - 2 June 2013
Last week we talked about visually expanding your space to create the illusion of larger rooms.  Space is luxurious!  It is a treasure, and buyers want more of it.   

So, now we will explore maintenance and repairs.  Boring?  Not really, because it can mean the difference between selling your house, or not.  

Buying a resale home is sort of like buying a used car…if a car is clean, smells fresh inside, and has all the maintenance records to prove it has been well kept, a person can reasonable conclude the car has been loved and appreciated.  It becomes a jewel on the market and should sell quickly.  Well, this applies to houses too.  

It starts with the outside.  A lot of assumptions are made as a buyer drives up to your house.  If the outside is clean, the yard is manicured and the flower beds are weed-free and mulched, a buyer will take a closer look.  Next, the front porch will be scrutinized…are there mud daubers and cob webs?  Is your front door clean and freshly painted?  Is your outside light sparkling?  If not, look at it from a buyer's perspective.  A negative experience on the outside will set up expectations for the inside.   

What about wood rot, gutters sprouting weeds, pots with dead plants?  All of these are signs of neglect, but are an easy fix and part of regular home maintenance.  

Find inexpensive ways to make simple but effective changes, like an attractive collection of potted plants with a splash of color.  Concentrate on the front yard and entranceway, where first impressions are most likely to be formed.  Fix the wood rot; have the front door painted in one of today's popular exterior colors, and pressure clean the house, driveway and walkways before you list your home for sale.     

After you have examined the outside, do the same on the inside, room by room.  Put on "buyer's glasses", and look at it the way they would.  Make a list and tackle it item by item, room by room.

If you really want to make sure everything is in tip top shape, have a professional inspection done on your home.  Leaky faucets, damaged window screens and closet doors that slip off their tracks may seem insignificant, but buyers will make note of these small repairs and tally them up.  Doors and windows that don't lock are not safe and are unacceptable to buyers.  It does not matter how long you have lived that way, it won't pass inspection.   

Often, buyers overestimate the cost of fixing these items and can assume they are indicative of bigger problems.  Don't give buyers excuses to walk away or to submit a low ball offer appropriate for a true fixer-upper.   Be proactive and repair those things that show up during the inspection.  

Another important point:  don't skimp on repairs.  Don't glop on the wood filler and paint over it, thinking that will do the trick.  If it looks like a do-it-yourself job, buyers will notice!  That applies to caulking as well…it should be neat, fresh and not obvious.  Make sure it is done on a clean surface, not over mildew that shows through.  Cutting out a piece of wood, instead of replacing the length of board, may cure the wood rot, but it usually does not produce the best esthetic solution.   

All these little short cuts may get you off the hook, but buyers are adding up what it will take to do it right.  Their offer to buy your home will most likely be reduced by their guesstimate of repair costs.  If you can't do the work, hire a handyman that can complete your list in a minimum amount of time at a reasonable rate.  

Remember, you want a buyer to fall in love with your house and appreciate it the way you have over the years.  Spruce it up and make it sparkle...they will come.  

Next week in Moving Mom…Does your house pass the "Hotel Test"?  Stay tuned!
As published in the Savannah Morning News - 26 May 2013
"Visually" expand your interior spaces.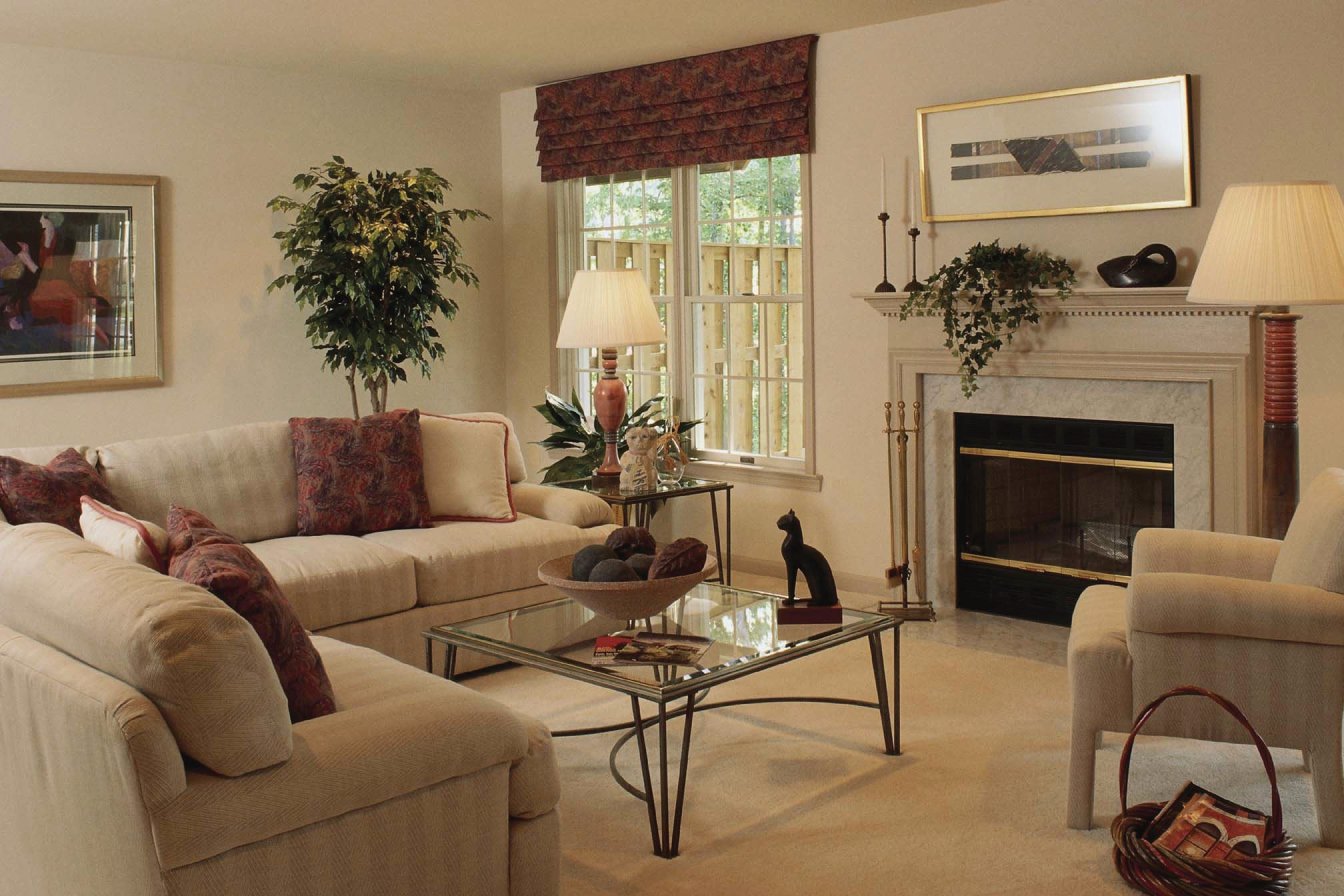 In real estate speak, "cozy" means small, and "spacious" means large.  So, how do you make "cozy" seem "spacious", which appeals to more buyers?  Here are some tricks of the trade…  
Let there be light!  Brighter interiors are more compelling, more spacious, more attractive.  Lighting dark corners expands a room and visually makes it look larger.  Add lamps or accent lighting to fix dark spaces or create visual drama.  I recommend 3 light sources for average size rooms, not only for safety and convenience, but for aesthetics.  Many buyers are light sensitive, and if windows are limited, lighting visually opens up a room.  

Clean the windows and light fixtures.  Dirty windows obstruct light.  Buyers will see how well kept the house is when the windows are clean and they can see out.   Clean light fixtures will also set the stage for a brighter home.  Additionally, when a buyer is house hunting, they are noticing which ones are clean and well kept.  It makes a difference! They may choose yours over another because if your windows are clean, they may assume your house has been well maintained. 

Keep the ceiling lifted.  High ceilings are the norm in today's newer homes.  If your ceilings are low, do not paint them a dark color, as it visually lowers the ceiling more.  Keeping it light or white will make it seem higher.  High ceilings can take a contrasting color, and in some small rooms, it is advantageous to "lower" the ceiling, especially if it seems to go straight up like a tower.  However, most older homes do not have this issue, so keep the ceilings light.  

Paint the room a light color.  Light colors help make a room look larger.  They seem to expand space by reflecting light.  Just as in a low ceiling, painting your walls a light color will help change a "cozy" room into a more spacious environment.  

Open the curtains, shades and blinds.  Let in the light!  Many buyers will immediately open window treatments as soon as they enter a house.  I try to train my sellers to prepare the house for showing by opening all windows and blinds, and turning on lights and soft music before leaving their home.  Also, if a buyer wants a view, they will want everything open so they can see the view from each room.  

Start packing!  Remove most of what is on the counter tops and tables.  De-cluttering will help make a room look sleeker and larger.  Simply put, too much stuff makes rooms look over-crowded.  

Remove some furniture.  When I am staging a home, many times I can remove half the furniture and it makes the rooms look larger.  Sell, donate or consign it, but if selling your home is your intent, de-furnishing is often needed.  

Stage it.  Okay, I've said this before, and I'll say it again.  Un-staged homes are a dime a dozen, and the Multiple Listing Service is flooded with them.  If you want to know what I mean, look on Realtor.com and see for yourself.  Check out the photos and look at the difference between a staged and un-staged home.  Realtors® must be honest with their sellers and let them know staging is a part of getting a home ready for sale.  If a home needs it and the Realtor® doesn't say so because they fear hurting the seller's feelings, they are doing the seller a disservice.   

Furniture placement can make a room appear substantially larger.  Or it can cut rooms in half and/or make them look packed and small.  Staging can include rearranging and removing some furniture.  I often hear sellers tell me they did not know their furniture could look so good, that they never thought of placing certain pieces where I arranged them.  Because we all get used to seeing things a certain way, another set of eyes can provide new ideas.   

So take another look at your home.  How does it appear to buyers?  Are you thinking about listing it for sale or concerned because it has been on the market for a long time, unsold?  Once your home is well lit, painted appropriately, staged and cleaned, new pictures should be taken.  And, of course you know, pictures speak a thousand words…need I say more?   

Next week in Moving Mom…Don't Skimp on Repairs.   Stay tuned!
As published in the Savannah Morning News - 19 May 2013
"Seasoned" buyers get creative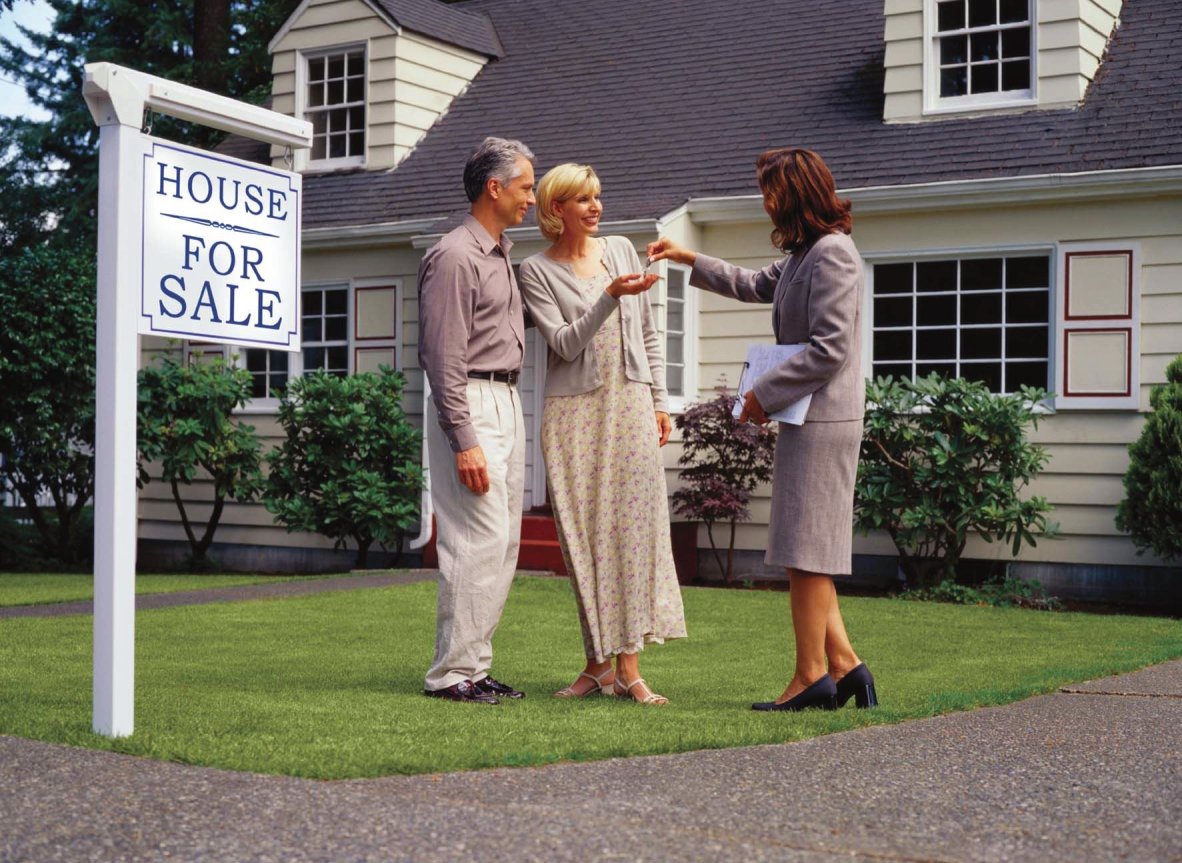 Last week's column was devoted to rebound buyers:  those who have been renting, have saved a down payment, and are anxious to move forward with a purchase, while recovering from foreclosure or bankruptcy.  We learned that "seasoning" is the waiting period required (by Fannie Mae/Freddie Mac, the Veterans Administration or the Federal Housing Authority) before these buyers are qualified to purchase a home again.  During this time period, these former home owners must work to improve their credit.  But what happens when they get eager to buy a home prior to seasoning?
These buyers can get creative in order to secure a property during the waiting period.  If your home is on the market, and an unseasoned buyer makes an offer, it could look like one of the following:
Lease Purchase – This is a contract to purchase a home (with an extended closing date) coupled with a rental agreement. 
While any contract is negotiable, it is very common for a lease purchase to have a non-refundable deposit, a time limit for the purchase date, a deductible on repairs (buyer is responsible for the first "X" dollars of repairs), and some even offer a rent credit where some amount of the monthly rent is applied to the buyer's down payment. The purchase price is established, with a closing to occur at some defined date in the future.
A lease purchase may be mistakenly called a Lease Option. However, there is a distinct difference between a lease purchase and a lease option.  A lease purchase includes a written purchase and sale agreement that has been signed, sealed and delivered. The sale must go through or there may be penalties applied to the party in default. 
Lease Option – With a lease option, the party wants to rent your house and has purchased a legal right or option to purchase the property at a later date.  In a lease-option, the buyer does not have an obligation to purchase it.   There should be an earnest money deposit, or "option deposit", at risk if they decide not to exercise their option to purchase by the due date.
Many times, a renter will have a "first right of refusal", should another buyer make an offer to purchase the house they are renting.  This would give the optionee, within a certain time period, the right to exercise their option to purchase, bumping the other buyer out of the picture.
Seller Financing or Purchase Money Mortgage – This is amortgage issued to the buyer by the seller of the home as part of the purchase transaction, also known as seller or owner financing. This is usually done in situations where the buyer cannot qualify for a mortgage through traditional lending channels.  This is an attractive option for unseasoned buyers that will need short term financing until their seasoning date, after which they can secure a mortgage through a traditional lender.
A purchase-money mortgage might be offered by the seller as incentive to purchase a property.  Seller financing is usually short term (2 to 5 years), giving the buyer the time to save money, improve their credit, then obtain a traditional mortgage that requires a larger down payment.  Commensurate with the risk, seller financing traditionally demands a higher interest rate than conventional financing.
All sale or lease agreements have inherent risks.   It is a method to receive a nun-refundable cash deposit while providing monthly income to cover expenses.   Potentially, it is another path to a successful closing.  A professional Realtor® and real estate attorney should be consulted and engaged to prepare the necessary legal documents to protect the parties and help mitigate the risks.
Next week in Moving Mom…How to visually expand interior spaces.  Stay tuned!
As published in the Savannah Morning News - 12 May 2013
Foreclosures and Bankruptcies - "Seasoned" buyers are buying…Part II
Last week we talked about rebound buyers, who are on a determined track of recovery following bankruptcy or foreclosure.  These buyers have worked hard to rebuild their lives, their credit, save money and re-qualify for home ownership.  They are also being "seasoned" to meet the time line requirements set by the following lenders:  Fannie Mae/Freddie Mac; Department of Veterans Affairs; Federal Housing Administration.
"Seasoning" is less like herbs and more like wine, as buyers are not qualified for another home loan until they have met the minimum waiting period, the time in which they must demonstrate that they are a good credit risk.  During seasoning, the buyers must perform:  improve their credit scores, pay bills on time and lower debt.  Some buyers have told me they took out a higher interest rate car loan just to show they can make the payments.  Car payments are reported to the credit bureaus and, when paid responsibly, can help re-establish credit post-bankruptcy.
So, how long does it take to get seasoned?  There are grey areas, or extenuating circumstances, that can shorten a time line requirement, including job loss or a prolonged illness followed by the subsequent death of the wage earner.  It is up to the person who reviews the file to make an exception; there is no guarantee. Having said that, the big 3time lines basically look like this: 
Fannie May and Freddie Mac:  Foreclosure – 7 years; 3 years if extenuating circumstances are met.  Chapter 7 or 11 Bankruptcy – 4 years; 2 years with extenuating circumstances.  Chapter 13 Bankruptcy – 2 years from discharge date; 4 years from dismissal date.***
Department of Veterans Affairs:  Foreclosure, Chapter 7 or 11 Bankruptcy – generally, not less than 2 years with foreclosures and bankruptcies filed under straight liquidation and discharge provisions.  If the foreclosure was a VA loan, the buyer must have paid the VA for its loss before qualifying for a new VA loan.  Chapter 13 Bankruptcy – After making 12 months of payments, or a court-appointed trustee and the trustee ,or the bankruptcy judge approves new credit.***
Federal Housing Administration:  (Note:  This program is most commonly used by rebound buyers, since the down payment requirement is only 3.5 percent, with a waiting period of  2 to 3 years after foreclosure).   Foreclosure – 3 years;2 years with extenuating circumstances, and the borrower has reestablished good credit. Chapter 7 Bankruptcy – 2 years after the discharge with re-established good credit or no incurred new credit obligations.  Chapter 13 Bankruptcy – To be considered, the buyer must be current on required payments for 1 year.***
So what happens when these buyers come knocking at your door?  Remember, they are survivors dedicated to the American Dream.  If they choose your home, be assured they will do everything they can to close.  They have a different mindset from the norm, and if your home is "the one" for them, it means more than buying a house - it represents their new beginning.  Their skin is in the game.  Their hearts are in it.  They are dreaming of sleeping in their own home, cooking in their own kitchen, planting their flowers and raising their kids.  Without a doubt, when these folks are properly seasoned, they will buy a home again.    
Next week in Moving Mom…"Seasoned" buyers get creative.  Stay tuned!
***Information provided by Starkey Mortgage and Realtor.org.
As published in the Savannah Morning News - 5 May 2013
Foreclosures and Bankruptcies - "seasoned" buyers are buying…Part I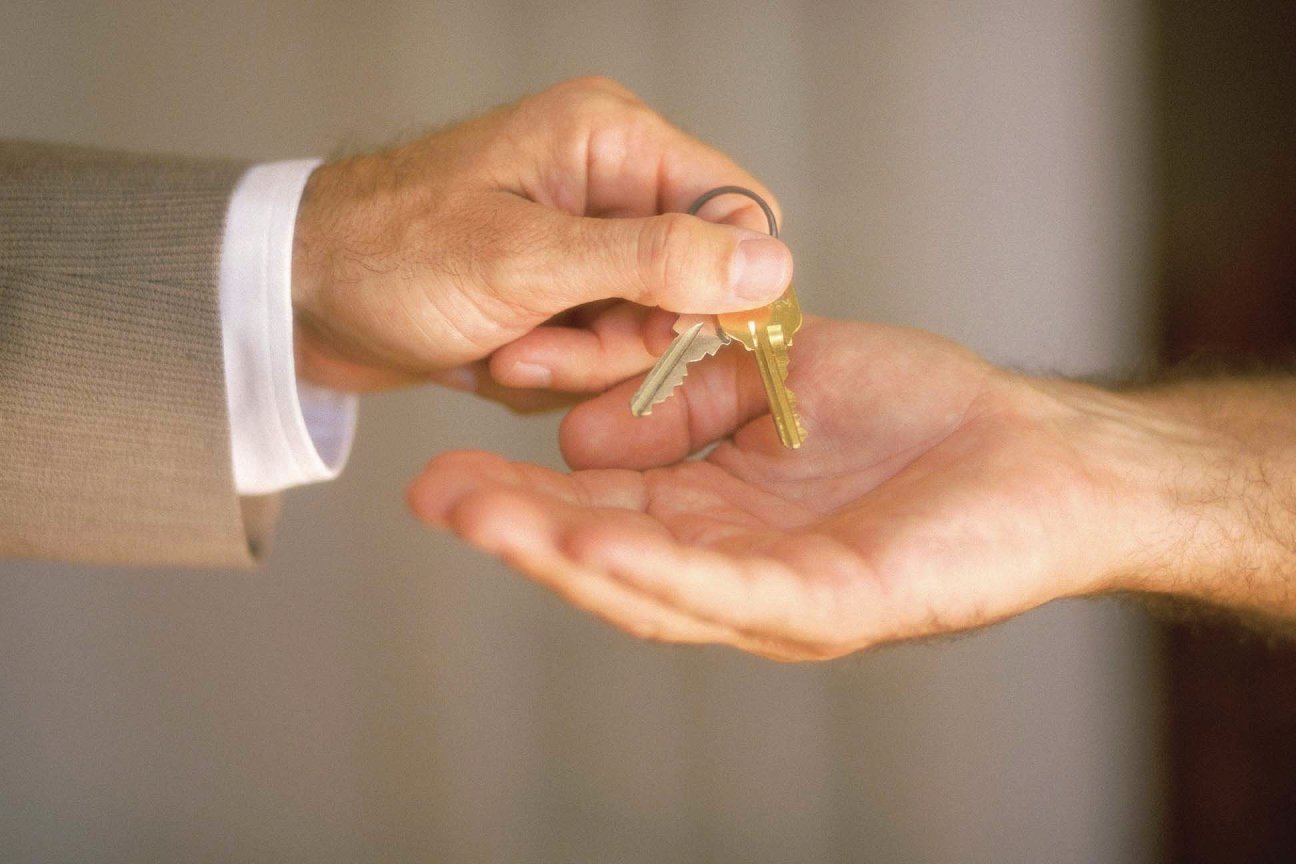 It's been a rough six years.  We are spotting the survivors…peeking their heads out of the sand, working their way out of debt, improving their credit scores, saving for a down payment and working hard in their recovery efforts to buy a home again.  Many have lost jobs, spouses, have experienced illnesses, the collapse of companies, and yet we all share a common thread in the American Dream, that of home ownership. 
It's been a painful and embarrassing recovery for many of these former home owners, whose personal stories have begun to sound like a blur in the sea of economic hard times.  My heart goes out to those that have suffered great loss, both emotional and financial, sometimes through no fault of their own.  Their recovery is admirable, many setting out immediately, post bankruptcy or foreclosure, to rebuild their lives, their credit and their ability to provide again for themselves and their families.  It has been through dogged determination, education, sacrifice and hard work that they are now able to buy again.
With rents creeping up and interest rates still at record lows, and the fact that rebound buyers are missing the mortgage interest deductions, it's no wonder we are seeing these determined folks back in the market now.  They still think and feel like home owners and want a place to call their own. 
As Realtors®, in order to work with these buyers affectively, we must understand the ramifications of foreclosures and bankruptcies.  Rebound buyers are plentiful, so both buyers and sellers should know the rules of the game.  Buyers have been working hard to get to this point, and they know when they are approved for a loan.  Sellers need to know what a "seasoned" buyer looks like, and how to spot one who is not.  Avoiding a Purchase and Sales Agreement with an unqualified purchaser saves lost time on the market and headaches in the long run.
But financing is difficult these days, even for those with good credit. 
Unless a buyer has 20-percent of the purchase price saved for a down payment, they will be required to secure mortgage insurance.  They can't originate a loan without it, and because the real estate crisis pushed many mortgage insurers out of business, those that survived are extremely picky.  Buyers with a foreclosure in their history may have a tough time.  They will probably pay more for mortgage insurance, homeowners insurance, have to lower their home expectations and save more for a down payment.
Guidelines for rebounding buyers hoping to qualify for a loan are not black and white, and subject to interpretation.  "Seasoning" refers to a time line that lenders follow in which the rebound buyer must meet certain post-foreclosure and post-bankruptcy dates and requirements in order to qualify for a new loan.  Credit score is still a consideration, but the dates follow the discharge or dismissal date of a bankruptcy, or the recorded date of a resale of the home (by the lender) post foreclosure.  These dates must mature, or an exception must be made in order to get a loan approved by one of the big three:   Fannie Mae (FNMA)/Freddie Mac; Department of Veterans Affairs (VA); and Federal Housing Administration (FHA).  Exceptions may be granted and timelines shortened for extenuating circumstances, such as job loss or a prolonged illness and subsequent death of a wage earner.
I just had a buyer turned down by FHA after a job loss forced him into eventual bankruptcy.  Post-bankruptcy, he gave up his home by giving his lender the keys to the property and a Deed in Lieu of Foreclosure.  If he had included the house in the bankruptcy instead of holding on, his "seasoning" would have started at the bankruptcy date and not the foreclosure resale date, which was later.  FHA did not approve his job loss as extenuating circumstances, even though he depleted all resources before giving up the keys.  The lender argued the buyer's hardship with FHA, but to no avail.  The buyer consequently has another year to season, post-foreclosure.
With foreclosure, the seasoning starts on the recorded date the lender resells the property, not when the homeowner gives up the property to the lender. 
Time lines are a bit involved, so next week I'll talk about the specific time lines for all three types of loans and what to expect from rebounding buyers. 
Next week in Moving Mom…Foreclosures and Bankruptcies—"seasoned" buyers are back, Part II.  Stay tuned!
As published in the Savannah Morning News - 28 April 2013
Sellers get "cold feet" too
It's a sign of the times…the market appears to be coming back, and sellers are questioning their decision to sell now.  I may be having a flash back!  This happened often in the early 2000's when I was selling nearly 300 homes a year and I was trying to make sure I listed the property high enough to not leave money on the table.  Appraisers were calling asking why I was setting my sales prices so high, and I had to explain that if I did not, by the time it closed, we would have sold it too cheaply.  Those were the days.
I'd give my eye teeth to see that market again, but it probably won't happen in my lifetime.  The recovery we are seeing today is a slow, steady decrease in inventory and increase in sales prices.  It's the old rule of supply and demand, and it is again becoming a seller's market. 
Along with that, comes doubt.  Sellers are hesitant to take their first offer, even when it may be the best one they get.  They are wondering if they can hold on another year, if their home will be worth more.  Maybe, or maybe not.  The economy is shaky, and no one has a crystal ball.
Recently, I had a sale fail to close due to seller's remorse.  Our office attorney told me that 8 sellers had called him in the previous 2 weeks asking how they could back out of their contract.  I thought, oh no, it's happening again!  This isn't the early 2000's, and a good comparative market analysis or appraisal should ease seller's fears.  Pricing a home is not an exact science, but there is a market price "range" into which the property value lies.
My buyers were devastated—the wife was literally crying in my arms, and the husband was furious.  I can't tell you how bad I felt for these people.  They suffered damages:  they paid for an appraisal, inspections, but most importantly, they missed an important deadline to close, after which FHA raised their mortgage insurance rates causing that cost to double every month.  Fortunately, the movers had not packed the house, and could have been waiting to unload.  Yes, that happens when closings fail on closing day. 
It is assumed that the buyer gets enough time to decide whether they want to buy a property—time for inspections, time to get mortgage approval and insurance on the property, time to back out.  The Due Diligence clause in the Purchase and Sale Agreement is typically between 7 to 14 days on a residential purchase. It's a "free look" at the property, and the buyer can choose to walk away before the expiration of the due diligence period and, in that event, their earnest money deposit is returned.
So what about the seller's ability to withdraw from a fully executed Purchase and Sale Agreement?  There is no due diligence period for the sellers.  It is assumed the sellers made the decision to sell when they signed a Listing Agreement with their Realtor®.  These are legal and binding contracts, and both parties are obligated to perform under the terms held within.  If either the buyer or seller decides not to go through with the sale after all contingencies have been met, there are potential legal repercussions for the party that has failed to perform.
Can a buyer force a sale when a seller decides not to close?  Potentially, they can hire a lawyer and take the seller to court.  Additionally, the seller often owes a sales commission to the Realtors® who have also performed, and brought the seller a ready, willing and able buyer.  It is up to the Broker to decide whether to legally seek the commission from the Seller, and it is up to the buyer to sue the seller for damages.  Both can happen.
So sellers, know that when you put your house on the market, and you reach a written agreement with a buyer to sell, you can choose not to close, but there are legal ramifications that could cost you thousands of dollars.   It's best to go into a sales transaction with your eyes wide open, and the decision to sell a foregone conclusion.
Next week in Moving Mom…Foreclosures and Bankruptcies—"seasoned" buyers are back.  Stay tuned!
As published in the Savannah Morning News - 21 April 2013
Plan for your next home before you sell.
The road map to a secure financial future, and knowing what you can afford to buy or rent after you sell your home, is all about planning.  Meeting with a financial planner is an important step in the process of knowing how long your retirement money will last and what you can afford to spend on your next home.
Too often I meet with senior customers who want to list and sell their home, but don't have a clear picture as to what comes next.  They have no idea how much money they will need in order to live out their life, and they don't know whether they should buy or rent, or what they can afford.  My next question is always, "have you met with a financial planner?" These folks are trained to review your financials and give you advice.  They can estimate, based on your assets and investments, what your projected monthly income will be for the rest of your life.  You will then be able to see what your income can support in a home or retirement community over the long haul.
Additionally, it is important that both spouses know the full extent of their financial picture.  Depression era babies are often of the traditional mindset:  the husband takes care of the bills and everything financial; the wife takes care of the cooking, laundry and the house.  That's fine, but I believe in cross-training, because if you lose a spouse due to death or divorce, the other is left without a clue.  With seniors, occasionally I see the roles reversed, but not often.  And let's face it, a good number of women outlive their spouses.  Regardless, it's always wise for both spouses to know all about their assets, the name of a key advisor to call in case they need to suddenly step into their spouse's role, where the files are kept, etc.  Read on…
We have all heard about shocking revelations where one spouse spends all the money and the other has no knowledge?  Recently, a neighbor had a heart attack and died unexpectedly.  His wife thought the finances were in order because her husband took care of everything.  In the midst of her grieving and dealing with estate issues, she discovered the husband had tapped their retirement and mortgaged the house to the max.  Their assets were depleted.  It was not long before the lender foreclosed on the house and this shattered woman was forced to leave her home.
Another scenario which happens all too often:  A newly widowed woman has been "taken care of" all her life and now finds herself alone.  She has never managed the money nor lived on a budget, and since they have always lived well, she thinks there must be enough money to last.  All too soon, the nest egg dwindles, and when it comes time to sell the house and move to a retirement community or assisted living facility, she cannot afford it. 
I am told that Savannah's average annual cost for assisted living is about $45K a year. A good long term care policy should be in your plan, but you still must have the monthly income to support yourself above and beyond that coverage.   And, if you plan to move into a buy-in continuing care retirement community, they often require that you qualify based on your total assets, plus your monthly income.  If either falls short, you will not meet their qualifications to buy-in.  Financial planners can assist in this assessment and guide you accordingly.
Planning while both spouses are still alive is the solution to making sure you can live out the rest of your lives in comfort and with the proper finances in place.  Establishing an accurate budget will be an essential piece of the puzzle and your financial planner can provide you with forms to help you establish your budget.  You will be able to see if your income can support the new lifestyle you desire, and if not, how much of a draw from your capital you must take each month to meet your expenses.  That subsequent decrease in assets will be factored into your projections.   Your family longevity will also be a factor.   Your planner can then estimate how much you can spend on a home and project your monthly income for the rest of your life.
After your financial plan is mapped out, you can move forward to find your next home with confidence.  Your peace of mind is worth it and you will be ready for the next step.
Next week in Moving Mom…Sellers get cold feet too!  Stay tuned!
As published in the Savannah Morning News - 14 April 2013
Flood Insurance Part II– do you really need it?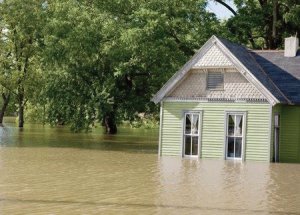 In response to last Sunday's article, I received some interesting calls and emails regarding the need for flood insurance, and whether your property may no longer be in a flood zone which requires flood insurance.  Some home owners are being billed yearly for flood insurance they are not

required

to have.  I felt it necessary to make some clarifications. 

 

Firstly, I believe all of us that live in the low country should consider flood insurance as part of our insurance package, especially those who live on an island.  I am not required to have it, but pay for it every year because I think it is just good, common sense.  The interesting thing about this is, your house may not need it, but the house next door requires it.  Also, you could have the highest house on the block and still be in a flood zone.  So, checking the latest flood map is the only way to determine whether you need it or not.  Then, it's a personal choice to buy flood insurance, if it is not required by a lender.  I have spoken to some people that "self insure", which is also a personal choice if you are a high risk taker and have the money to replace your home should a disaster occur.    

 

Secondly, the only real correction a friendly insurance agent made to my last article was in my statement, "If you don't need it, it's cheap.  If you do, it's expensive."  He explained that if you are in an x, c, or b zone, the cost is only $412 a year.  Again, the FEMA rates are set.  For homes in the a, ae, or ve zone, and built to FEMA code, and the property elevation is higher than others, the rate can be lower than some clients in the non-required zone. 

 

In short, it's complicated.

 

According to my source, FEMA does not have a mechanism in place to repay over-payments, but will eventually discover any shortages that will have to be paid.  No surprise there!  Companies that write flood policies for FEMA do, however, get notice of a change.  They should be looking at their clients' policies every time there is a Map revision, but that does not always happen.

 

What happens to the over-payments?  The answer is still up in the air.  FEMA, who retains flood premiums, fills a "pot" which is used to pay out claims.  It's a government bureaucracy, and I can imagine implementing change is mind boggling.  However, when there is an overage, there should be a way to catch it and send it back to the policy holder.  That is something for Congress to address.

 

Do the insurance agencies always catch it and act on it to reduce your premiums?  They should, but sometimes do not.  If they bill for it and send it in, then it is gone.  Can they keep the difference and send in the necessary payment?  I'm not sure.  This is all about ethics and doing the best for their clients.  You will always find those that are not ethical in every profession, and they do make a small amount of money writing flood policies.  That being said, this subject is not meant for you to doubt your insurance agent or company.  There are many reputable companies to choose from, and lots of great agents to work with, so do your checking and educate yourself about what you should have. 

 

Since I specialize in senior transitions and represent seniors selling their properties, generally, these post Depression babies pay their bills without question.  It is important that if they have been paying premiums for years, they check their policies to make sure they are paying the right amount for their required coverage. 

 

Another point of clarification:  Although I talked about the "new" map, the last map revision was in 2008.  I am told the base Flood Elevation went down by one foot and the relevant data changed accordingly.  Recently, when Realtors are selling a home, we are discovering the change in the flood insurance requirements.  I believe this is because the housing market was in the dumps in 2008, and we are just now seeing that market improve.  As buyers are buying homes and taking out insurance, the flood requirement discovery is made at that time.  The sellers are not happy that they have been paying higher rates than they needed to pay over the last 5 years.

 

Finally, surveyors are supposed to file any updated Flood Level Certifications with the county, but that is not always the case.  They have about 90% of these certificates on file.  You may call the Chatham County Department of Engineering for a Flood Zone Determination and/or an Elevation Certificate at (912) 652-7800.  You can also gather flood map information at

www.sagis.org

.

 

Next week in Moving Mom…Where did all the money go? Stay tuned!

 

0

/